(Minghui.org) Two films were recently screened in Ottawa, a drama and a documentary, on the issue of state-sanctioned organ harvesting in China, and were sponsored by Canadian Parliament Members and the Canadian Bioethics Society.
"The Bleeding Edge" is based on true stories, and stars Anastasia Lin, Miss World Canada, who tells a story of a jailed and tortured Falun Gong practitioner who faces the risk of becoming a victim of forced organ harvesting.
The award-winning documentary, "Human Harvest: China's Illegal Organ Trade," with the same director, Vancouver resident Leon Lee, assembles a considerable amount of evidence on the Chinese Communist Party's killing of Falun Gong practitioners for their organs.
"The Bleeding Edge"
Conservative Member of Parliament (MP) Garnett Genuis and former Liberal MP and Former Justice Minister Irwin Cotler co-hosted the screening of "The Bleeding Edge" on April 4, 2017 at the National Press Theatre.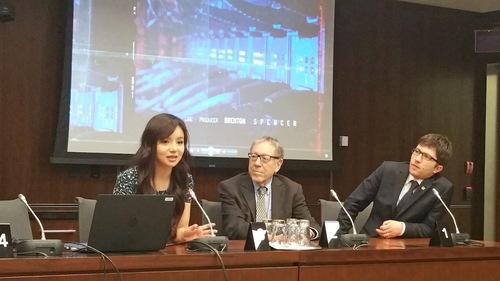 MP Genuis (right), former MP Cotler (middle) and Miss World Canada Anastasia Lin answer questions from the audience after the screening.
"Powerful, powerful film," Genuis said. "Every component of the film, in terms of the experience of [Falun Gong] persecution, relates to real events taken from the lives of real people who shared that information. So it is a powerful form of testimony about the evil of this organ harvesting that is happening in China."
"I think everybody leaves here with a strong sense of resolve and responsibility, for us to take action as Canadians to address these human rights abuses," he added.
Cotler, who had seen "The Bleeding Edge" previously at a screening in Prague, Czech Republic, last October, said he was again very moved by the film.
"This is a crime against humanity. It is horrific enough. Those engaged in it will have to be held accountable, and we as a country, as a government, as a parliament, have to ensure we are not in any way facilitating it … indulging it. We will hold them accountable—that is what this legislation is all about."
The Former Liberal Justice Minister said he supports engaging with China, but "engaging on behalf of the people of China, on behalf of the Falun Gong, and holding those committing these crimes accountable."
Holding to account those engaged in this activity "is the best way to engage with the Chinese people," he said.
Everyone who sees "The Bleeding Edge," Cotler added, will and should be shocked and outraged, knowing that it is based on fact. "So I think it's the responsibility of Parliament, the government, the people, to ensure this kind of criminality is ended."
"This is an assault on fundamental Chinese values … that find expression in the Falun Gong--Truth-Compassion-Tolerance. Those are the things we have to work for and strive for."
On the same day, Genuis made an announcement that he would revive Cotler's private member's bill that makes it a criminal offense for Canadians to receive organs harvested by force. The bill also bars foreigners who have participated in this activity from entering Canada.
"Human Harvest"
The documentary "Human Harvest" was screened at the University of Ottawa on April 6, 2017, as part of National Health Ethics Week coordinated by the Canadian Bioethics Society, and was screened later at Parliament Hill on April 11.
"As we saw in the film, prisoners of conscience often convicted of nothing are the primary source of pillaged organs. They include Uyghurs, Tibetans, and Christians, but are overwhelmingly Falun Gong practitioners long dehumanized in Party-state media across China," said David Kilgour, who attended both screenings.
Kilgour, who is a former MP, cabinet minister, lawyer, and prosecutor, is featured in the film along with his co-authors of the update report, Winnipeg-based international human rights lawyer David Matas, and American investigative journalist Ethan Gutmann.
"This [film] made me realize how much injustice there is, and how we can do better," said Karli Zschogner, coordinator for Canada's All-Party Parliamentary Group on the Prevention of Genocide and Other Crimes Against Humanity.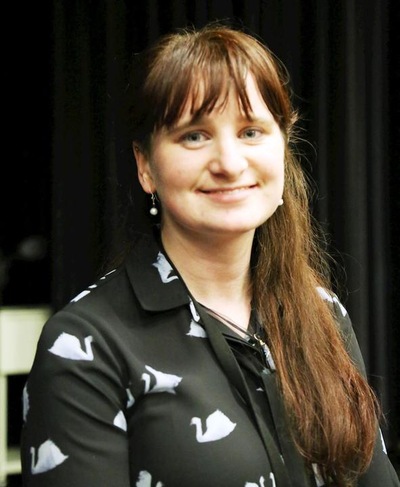 "It gives a lot of evidence that you cannot ignore," Zschogner said. "As Canadians and the Canadian government, we have to do our part."
"This film was very touching and inspiring. It's sad, but it gives us hope that we have to work more to end that," said Shahram Golestaneh of the Iran Democratic Association.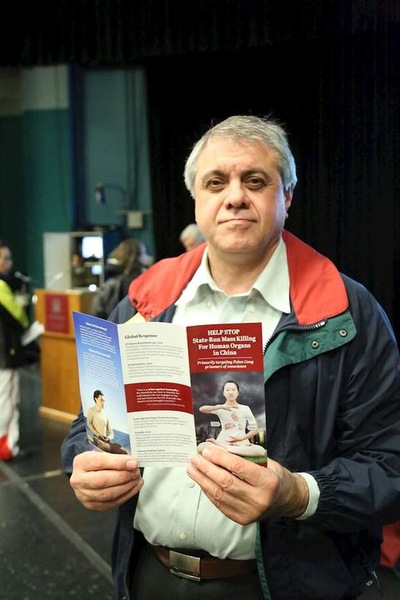 "If we don't do it, we would have the same scene that we have seen in previous centuries and prior to every genocide that has happened, because people ignored what was right to do,"Golestaneh said in an interview after the screening.
"I've been familiar with the travesty of this for a number of years, and it doesn't get any easier the more one knows. It's wrong. It's simply wrong," said Maureen Korp, a professor and a writer, "that's not what medicine should be."
Getting Informed, Taking Action
The panel discussion after the screening at the University of Ottawa was moderated by Y.Y. Chen, an assistant professor at the University of Ottawa's Faculty of Law, who said the film can help people better understand the issue and compel them to "want to do more, to find out more, and try to do something to change this situation."
"It stays with you," he said of the film. "We should get informed, spread the word about this issue, and contact your MP."
Fred Litwin, president of the Free Thinking Film Society, delivered the welcome remarks and noted that his society has highlighted forced organ harvesting twice in the past. "It's a topic that needs more exposure, more discussion," he said.
Miss World Canada: Their belief makes them strong
The leading actress in "The Bleeding Edge," Miss World Canada Anastasia Lin, said at the panel that she had interviewed a few victims of the persecution.
In the movie, the character that Miss Lin plays experienced a series of tortures in prison.
Lin said she needed to know the real feelings of the victims for playing those parts. Among the interviewees are Jing Tian and Jing Cai, two sisters, who were sentenced to 13 years of imprisonment for their Falun Gong belief. Two sisters started several hunger strikes to protest the tortures in the prison, and they were forced-fed violently. A documentary "Avenues of Escape" based on their stories was screened by CBC TV station.
Lin said she had never seen people who had such powerful minds like these sisters. The tortures didn't make them give up their belief.
Lin believes that it was "Truthfulness-Compassion-Forbearance," the teaching of Falun Gong, that gave them the power to overcome the fear of death, and the ability to show kindness to others in the face of persecution.
Lin said the government can torture them, arrest them, ban their speeches, and burn their books, but the government cannot take away people's soul and spirit, or their hope.