Canadian MP Proposes Motion to Curb Foreign Interference by the Chinese Communist Party
Dec. 2, 2020 | By Ying Zi, Minghui correspondent from Canada
(Minghui.org) Canadian Member of Parliament (MP) Garnett Genuis introduced a private member's motion M-55 in Parliament on November 26, 2020, calling on the Canadian government to strengthen its regulation on foreign interference. MP Genuis and his colleague Pierre Paul-Hus, as well as victims of intimidation and harassment by foreign governments, held a press conference about the motion on the same day.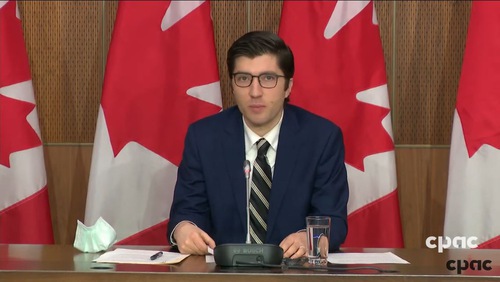 Canadian MP Garnett Genuis during the press conference on November 26, 2020
Freedom and Rights of Canadians Must Be Protected
MP Genuis said that many people who fled their home countries because of political repression came to Canada to seek freedom, democracy, human rights, and the rules of law. These newcomers want to enjoy the right to express their opinions at any time without fear of oppression or violence, the right to be recognized as equal citizens regardless of their faith or identity, and the freedom to be both true to their conviction and loyal to their new country.
But for some new Canadians, the intimidation from their mother countries never left them even after they ran away. "The new Canadians are raising the alarm about the growing effort of a foreign state to reach into the lives of new Canadians here on Canadian soil, to monitor and threaten them, and pressure them into lending support to the strategic agenda of a foreign state, or at least to try to get them to stop speaking out for justice and human rights."
MP Genuis added that such foreign interference could involve threats to new Canadians' families back in their original countries or direct threats of violence in Canada. Such threats don't only harm new Canadians, but also affects the elites in Canada and prevents free exchange of ideas, as well as undermining the exercises of Canadians' basic rights and freedoms.
He said, "Canadians fought and died for these rights. We must make sure that these rights are not eaten away by foreign agents operating in dark alleys. Canada must remain a kind of society where all people, regardless of their views or their country of origin, are free to express their opinions."
Foreign Threat a National Security Issue
MP Genuis also said that Canada cannot allow the newcomers who have suffered from repression and violence in their home countries to continue facing threats in their adopted country of Canada. Amnesty International has documented interference and intimidation targeting Canadian citizens and others on Canadian soil, as well as the challenges that Canadians facing intimidation can experience when trying to access support.
He pointed out that this is a national security issue. The victims should not just call their local police. "The intentional, coordinated strategic exercise of power by foreign states here in Canada is not something that local police departments are ideally placed to respond to alone. Instead, the Canadian government must lead working with law enforcement agencies, other levels of government and civil society to identify and rule out this kind of intimidation and violence."
CCP's Human Rights Abuses at Home and Abroad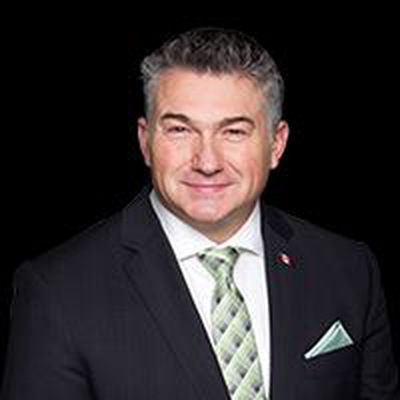 MP James Bezan
Just days before MP Genuis introduced the motion, his colleagues had a fierce debate at the parliament on whether Canada should ban Chinese telecommunication company Huawei from its 5G network and other foreign policies with China.
During the debate that took place on November 17, MP James Bezan said, "I want to recognize the communist regime in Beijing who continues to abuse human rights of Falun Gong practitioners by harvesting their organs and denying them the ability to assemble and worship in their way. We know they are also denying those same rights to Uighurs and putting them into forced labor camps, and there are rumors of sterilizations. Let us also never forget the Tibetan monks who have been fighting against the Beijing regime for ages. Of course, all Canadians are too well aware of the human rights abuses being committed against the champions of democracy in Hong Kong by the Chinese Communist Party."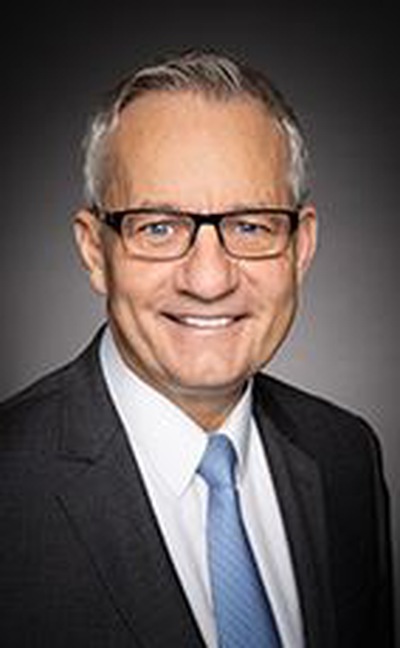 MP Ed Fast
MP Ed Fast stated in his speech that the CCP does not respect Canada's sovereignty and interferes with Canadian domestic affairs. It is becoming more and more well-known that the CCP, through organizations such as the United Front Work Department and Confucius Institutes, has taken specific actions to bully and threaten Chinese Canadians.
He said, "My friend Anastasia Lin, who is a former Miss World Canada, has been outspoken about China's heavy-handed approach to using fear to intimidate Canadians to do China's bidding. That is wrong. CSIS, our national intelligence agency, has confirmed that Beijing routinely uses undercover state security officials and trusted agents, or proxies, to target members of Canada's Chinese community in an effort to silence critics of China's president, including threats of retribution against their families in China. The federal spy agency also says these illegal activities in Canada are "part of a global campaign of intimidation that constitutes a threat to [our country]."
He went on to say that the CCP's harassment of Falun Gong practitioners in Canada is another example of a group that is mercilessly persecuted in China being intimidated here in Canada. The people from the CCP who threatened the Falun Gong practitioners would say, "We know where your parents live in China and we are going to go after them. We are going to go after your siblings."
"This is unacceptable by any international norm," he said.
Extended Persecution Through the United Front Work Department and Student Organizations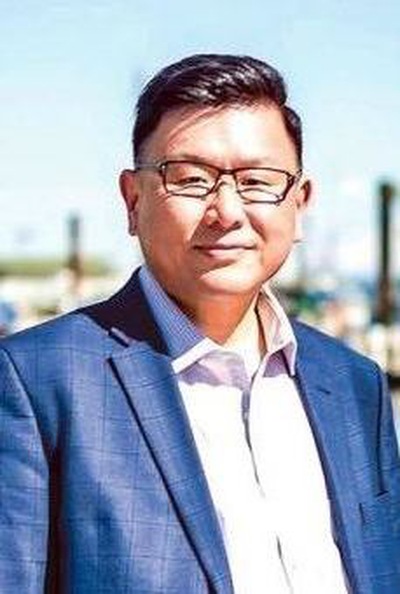 MP Kenny Chiu
Also in the same debate, MP Kenny Chiu added that: "Intimidation by foreign actors on Canadian soil is a very real and pervasive problem." He cited media reports about different groups in Canada becoming targets of attacks by foreign forces. They may be Iranians, Uyghurs, or Falun Gong practitioners. Foreign governments are harassing Canadian citizens, and victims are also seeking help.
"It has adversely impacted the ability of ethnic minority diaspora groups to fully participate in experiencing the rights we hold dear as Canadians. Despite being welcomed into our country, they are still unable to exercise free speech, free association and live freely for fear of repercussions taken upon them by bad-faith actors operating under the instruction of foreign government groups or repercussions against family members in their home country."
He mentioned that protests organized by Hong Kong democracy supporters in Canada have been met by pro-Beijing counter-protesters who use aggressive, confrontational tactics and who expert observers believe may have been directed or organized by Chinese-state authorities. Face-offs between pro-democracy protesters and pro-Beijing protesters occurred in 2019 in Toronto, Vancouver, Halifax, Montreal, Ottawa and Richmond, British Columbia, with a pattern of aggressive, threatening and intimidating measures employed by the pro-Beijing contingent.
He indicated that from media reports, communist China's united front work department has identified overseas students as one of the 12 target groups for ideological guidance and promotion of party policies, important for "consolidating and expanding" the party's base. A 2016 Chinese minister of education document similarly called for networks linking "the motherland, consulates and embassies, overseas student groups and the broad number of students abroad" in order to harness patriotic energy among overseas students.
He stated that "certain experts have identified Chinese students and scholar associations as an example of UFWD involvement in the educational sphere abroad. These associations are purportedly tasked with monitoring the thoughts and behaviors of Chinese students on Canadian school campuses and have been central to stifling free speech on topics related to human rights and democracy that are sensitive to the Chinese government. This is further substantiated in the Canadian National Security and Intelligence Committee report released this spring."