Epoch Times Staff Feb 21, 2009
Lin Jinpeng, president of Chung Hwa University of Medical Technology, brings his son to watch Divine Performing Arts. (The Epoch Times)
TAINAN, Taiwan--New York's Divine Performing Arts (DPA) International Company performed its third show to a full-house in Tainan on Feb. 21.
Feb 21, 2009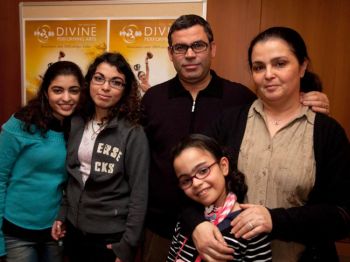 Consul General of Morocco, Mr. Fathallah Bencherif, enjoyed the dances of Divine Performing Arts with his family
FRANKFURT, Germany--Consul general of Egypt, Mahmoud Gamil El-Dieb, attended the highly acclaimed Divine Performing Arts 2009 World Tour presentation at Frankfurt's popular venue, Jahrhunderthalle, on February 21.
Feb 21, 2009
ROCHESTER, N.Y.--New York State Senator Joseph Robach was among the esteemed guests of the Divine Performing Arts at the Rochester Auditorium Theater on Saturday.
"That was great. Certainly all the elements of song, dance, pageantry, beautiful costumes ... it was great. I enjoyed it a lot," he said.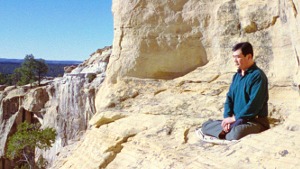 Master Li quietly watching the world from amidst the mountains after leaving New York following July 20th, 1999. (Published January 19, 2000)