Ms. Song Yanqun's Family Request She Be Released on Medical Parole; No Response from Authorities Despite Her Being in Critical Condition (Photo)
February 15, 2014 | By a Minghui correspondent from Jilin Province, China
(Minghui.org) Ms. Song Yanqun was due to be released from Heizuizi Women's Prison in Jilin Province in January 2014, but her term has been extended until April 2014. Her family has been asking that she be released on medical parole. So far, there has been no response from the prison authorities despite her being in critical condition.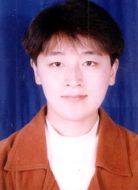 Ms. Song Yanqun
No response to request for medical parole
Ms. Song's elderly father has tried to visit her every week at the prison, but was constantly refused by the prison authorities until December 3, 2013. When he did eventually see her she was extremely weak, emaciated and needed support to walk.
On December 10, Ms. Song's parents requested that she be released on medical parole, given her deterioration in health. But so far they have not received a response.
When Ms. Song's father was allowed to see her again on December 31, 2013, she had to sit in a wheelchair due to her extreme weakness. Her father noticed that there was a residue of blood on her nose and was told that it was the result of being forced-fed. She has been unable to eat for four months. Guard Sha Lili told Ms. Song's father: "Force-feeding is not feasible any more, as it caused her esophagus to bleed. So she now relies on an injection to sustain her life."
Ms. Song's father believed that she was even weaker than when she was last released on medical parole in December 2012. Her family are very worried about her condition and has applied for urgent medical parole again. They have also sent letters to the relevant government departments in Jilin Province requesting her immediate release.
Tortured and brainwashed for wanting to be a good person
Ms. Song was illegally sentenced to 12 years in Heizuizi Women's Prison in Jilin Province by officials at the Shulan City Court in 2003.
She has been tortured and subjected to brainwashing sessions because she refuses to renounce her belief in Falun Gong. She was brutally beaten, locked in a small cell, hung up and was stretched by her four limbs. She went on a hunger strike from April 2012 till December 16, 2012, to protest her persecution, and was then released on medical parole.
Despite being in poor health, officers from the Shulan City 610 Office, residential committee and the police station went to Ms. Song's home to harass her and her family. Due to this additional mental stress, her recovery was very slow.
Ms. Song was taken back to Heizuizi Women's Prison on September 7, 2013, despite not having fully recovered.
Earlier report :
Ms. Song Yanqun Weak from Torture and Hunger Strike, Heizuizi Women's Prison Blocks Family Visits