Chinese Citizens Sign Petition Calling for the Release of Zhao Shuxia
October 03, 2016 | By a Minghui correspondent in Tianjin, China
(Minghui.org) [Editor's note: In the early years of the persecution of Falun Gong, most people in China were deceived by the regime's propaganda or too afraid to help. Now, more people have become aware and are less afraid to stand up against the persecution.]
More than 920 people in Tianjin have signed a petition calling for the release of Ms. Zhao Shuxia, a Falun Gong practitioner who was arrested on March 4, 2016. Ms. Zhao was violently beaten and has been on a hunger strike for nearly six months to protest her illegal incarceration.
One young man commented, "Is this for Falun Gong? I'll sign."
A woman also urged her friends to sign with her, "It is to rescue people. Let's all sign it."
A child also asked her mother, "Mom, it is to save a Falun Gong practitioner. Please sign!"
Arrested, Violently Beaten During Detention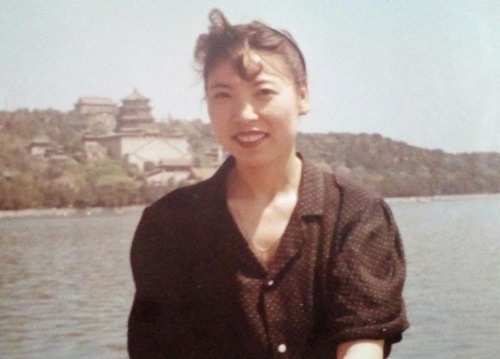 Ms. Zhao Shuxia
Ms. Zhao, 52, was arrested during Chinese New Year of 2016 after hanging a banner to inform the public about the persecution of Falun Gong.
Police ransacked her home several times and took away her bank card, driver's license, a printer, and Falun Gong books. Officers also searched her parent's home and seized their personal belongings.
Ms. Zhao was first detained in Hexi District Detention Center where she started a hunger strike. She was later transferred to Nankai Detention Center.
A guard surnamed Liu (ID# 301432) severely beat Ms. Zhao's face with a PC mouse on March 10. Several guards witnessed the incident. When her defense lawyer visited her on March 31, the corner of her eye was still dark blue.
Ms. Zhao suffered another beating when she refused to have her blood drawn. A guard surnamed Pei (ID# 301465) repeatedly slapped her. Another guard, Yang, was also present. Ms. Zhao's face still bears scars from the beating.
She is in poor heath, and her lawyer has submitted a letter calling for her release and for an investigation into the assaults by the guards.
Prior Persecution Suffered
Ms. Zhao Shuxia has been arrested three times and sentenced to forced labor camps twice, with accumulated terms of five and a half years.
When she was sent to a forced labor camp the second time, she went on a hunger strike for more than a year. She was subjected to force-feeding and detained in a cell with a window that was kept open during the winter.
Ms. Zhao was sent to a hospital when her condition became life-threatening. To avoid responsibility, the labor camp officials released her. She then recovered after resuming her practice of Falun Gong.