Czech Republic: Raising Awareness of the Chinese Regime's Persecution of Falun Gong On New Year's Eve
January 08, 2017 | By a Falun Gong practitioner
(Minghui.org) Falun Gong practitioners in the Czech Republic held an activity on December 31, 2016 at the Prague Charles Bridge, to raise awareness of the Chinese Communist Party's (CCP) persecution of the practice. Many international tourists visit Prague, and the Prague Charles Bridge is the main route to the Prague Castle and Presidential Palace.
The practitioners set up posters and prepared Falun Gong informational materials in English, German, and French languages. They also collected petition signatures to support efforts by Falun Gong practitioners to end the persecution and the CCP's state-sanctioned organ harvesting from living Falun Gong practitioners.
Falun Gong was made public in 1992 and soon spread across China due to its health improvement effects, and positive moral principles. Nearly 100 million people were practicing Falun Gong in China prior to the persecution. The wide spread of the peaceful practice caught the attention of the communist totalitarian regime. Jiang Zemin, then head of the CCP, jealous of Falun Gong's popularity, and infatuated with maintaining control, initiated the persecution of Falun Gong in 1999 and abused his power while initiating and maintaining the state-sanctioned persecution.
The practitioners in Czech Republic also called for bringing Jiang to justice during the awareness raising event. Some practitioners demonstrated the exercises and some distributed informational materials to tourists. Chinese practitioners talked with tourists from China and explained the facts about the persecution.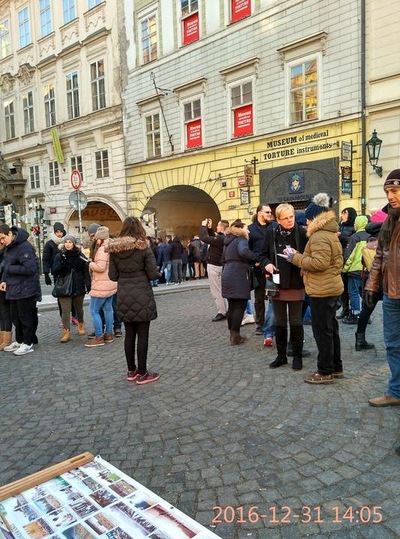 Falun Gong practitioners distribute information materials and explain the facts about the CCP's persecution.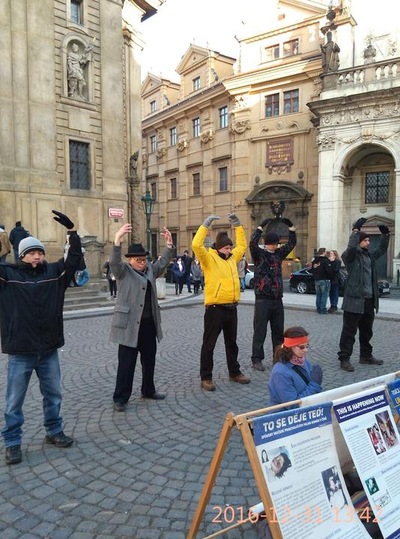 Falun Gong exercise demonstration.
The tourists from China were interested in learning the facts about the persecution. They listened to practitioners explain the truth about the issues and took materials to read.
Many tourists took photos of the practitioners demonstrating the exercises, and some took photos of the posters. Some Chinese tourists were visibly moved. Four tourists renounced the CCP and its affiliated organizations on the spot. Many took Falun Gong informational materials.
One Chinese tourist said, "We will read them after returning to the hotel. Thank you for letting us know the facts about Falun Gong. We did not know the truth in China." Two tourists from Malaysia signed the petition after listening to a practitioner explain the facts.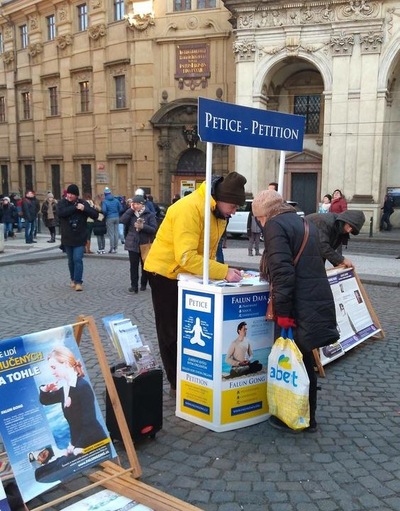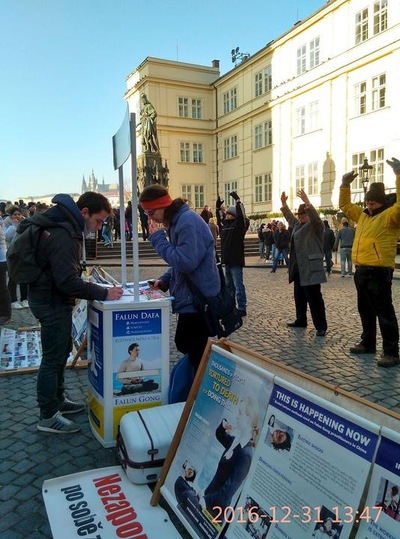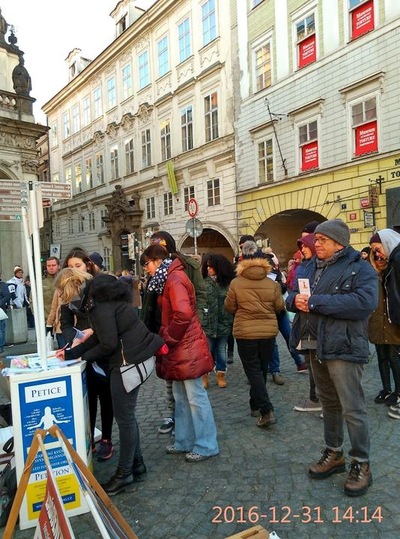 Tourists sign petition calling for an end to the CCP's live organ harvesting and persecution.
Two Chinese students from Finland listened to a practitioner's explanation. One of them said, "We know Falun Gong is good. My grandfather was killed by the CCP. We hate the Party and have never joined its organizations."
One said before leaving, "Please give me more informational materials. We will read them in the hotel."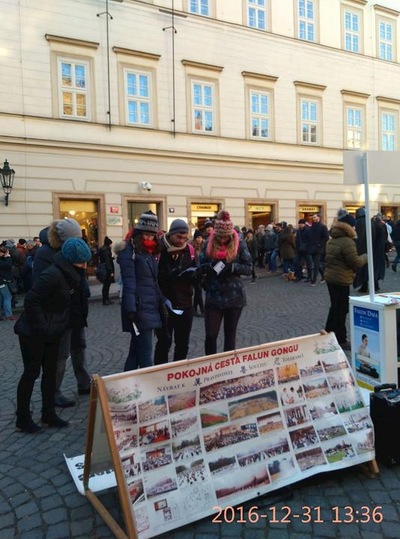 Tourists read information posters.