Beijing Resident Tried for Her Faith, Son Not Allowed to Defend Her
March 20, 2019 | By a Minghui correspondent in Beijing, China
(Minghui.org) A Beijing resident was tried on March 4, 2019 for practicing Falun Gong, a mind-body discipline that has been persecuted by the Chinese communist regime since 1999.
The presiding judge reversed his decision to allow Ms. Zhang Qiusha's son, Mr. Wei Zhangtong, to defend her the day before the hearing, upon seeing the young man's prepared defense script for a not-guilty plea. The court appointed lawyer Liu Zhonghua to represent Ms. Zhang and ordered him to plea guilty for her.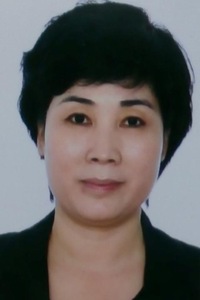 Ms. Zhang Qiusha
Ms. Zhang denied all the allegations against her and insisted that she didn't violate any law in practicing Falun Gong. The judge adjourned the hearing 30 minutes later. No verdict was issued.
Ms. Zhang was arrested together with her husband, Mr. Wei Xuejun, and two visiting relatives on June 26, 2018. A group of officers forced open her door and broke in. The police also ordered the utility company to remove her gas meter, but didn't provide a reason for doing so.
Weeks before the arrests, the police had harassed Ms. Zhang three times between June 8 and June 20. They knocked on her door for nearly two hours on June 14, and then cut the wire to her home security camera on June 20. When Ms. Zhang repeatedly refused to open the door for the police, they dispatched a dozen officers and forcibly broke into her home to arrest her.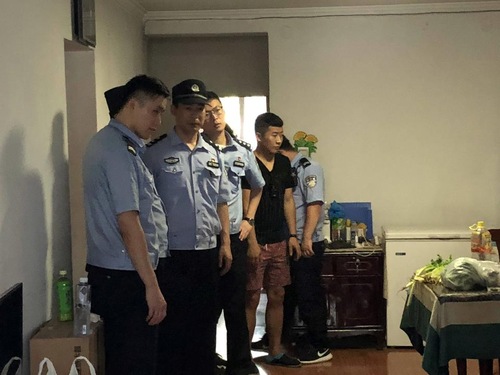 Police at Ms. Zhang's home
Mr. Wei's sister saw the police ransacking her brother's residence when she arrived to visit him. She took some pictures, but was forced by the police to delete them. She was taken to the police station and kept there for eight hours.
Her brother, his wife, and another relative, Ms. Ao Ruiying, who was visiting the couple from Inner Mongolia, were later taken to Daxing Detention Center.
While Mr. Wei was released on July 27, 2018, Ms. Zhang remained in custody.
Although Ms. Ao's lawyer facilitated her release on bail, she kept coughing and lost a significant amount of weight upon returning to her home in Inner Mongolia. She died on January 10, 2019, at the age of 28. Her mother suspected that she had been abused during her brief detention in Beijing.
Related reports:
28-Year-Old Becomes Third Falun Gong Practitioner Confirmed to Have Died Within Five Days Following Arrests for Their Faith
Beijing Couple Arrested Again After Decade of Harassment by Police
Related Report in Chinese:北京大兴区张秋莎被非法批捕 丈夫被拘留