A Collection of Persecution Cases: Professionals Targeted or Persecuted to Death in 2019 for Practicing Falun Gong
February 05, 2020 | By a Minghui correspondent
(Minghui.org) Since the Chinese Communist Party started the persecution of Falun Gong in July 1999, many practitioners have been arrested, imprisoned, tortured, or even killed for their organs.
Falun Gong, also known as Falun Dafa, is an ancient spiritual practice based on the principles of Truthfulness-Compassion-Forbearance.
According to information collected by Minghui.org, 6,109 Falun Gong practitioners were arrested and 3,582 harassed for their faith in 2019, the 20th year of the persecution. At least 774 practitioners were confirmed to have been sentenced and 96 were persecuted to death.
These practitioners came from all walks of life. Many of them were professionals, including a deputy mayor, a college professor, a doctor, a prosecutor, a bank director, an engineer, an auditor, and a prison guard.
Below are snapshots of some of the cases. With the ever-increasing mass surveillance and information censorship by the Chinese communist regime, the number of Falun Gong practitioners who are persecuted cannot always be reported in a timely manner, nor is all the information readily available.
Persecuted to Death
Tapestry Factory Manager Dies After Years of Persecution for His Faith
Mr. Tian Shihong, the manager of a tapestry factory in Wendeng City, Shandong Province, passed away in late November 2019, after suffering years of persecution for practicing Falun Gong. He was 64.
Mr. Tian managed the tapestry factory for decades. After he started practicing Falun Gong, he became very energetic and regained his health. He lived by Falun Gong's principles, "Truthfulness, Compassion, Forbearance," and also used the values to guide his over 100 workers.
The whole factory took on a new look and the revenue of the factory was on the rise. Mr. Tian in turn provided more benefits to the workers, such as improving the quality of the factory-provided lunch and renovating the workers' factory-assigned apartments.
Many workers were very grateful to him and identified with Falun Gong's principles. They stood up against the police several times in the later years when the police attempted to arrest Mr. Tian.
Mr. Tian was arrested four times between 2001 and 2004 and was beaten, verbally abused, and deprived of sleep.
Mr. Tian was sent to Wangcun Forced Labor Camp for three years on July 8, 2004, but was released three months later, after his blood pressure reached dangerously high levels. He was subjected to rounds of abuse and brainwashing during that period.
Prior to the Shanghai Cooperation Organization (SCO) held in Qingdao (about 140 miles from Wendeng) on June 9-10, 2018, a car with a camera parked outside of Mr. Tian's home between June 9-12. On June 13, another camera was set up by the local police, facing the entrance of the factory.
Sentenced to Five Years at 76 and Pension Suspended, Shandong Engineer Dies After Years of Living in Poverty
After the communist regime began to suppress Falun Gong in July 1999, Mr. Wang Hongzhang, a retired engineer from Jinan Steel Group in Shandong Province, was detained many times in labor camps, prison, or other facilities.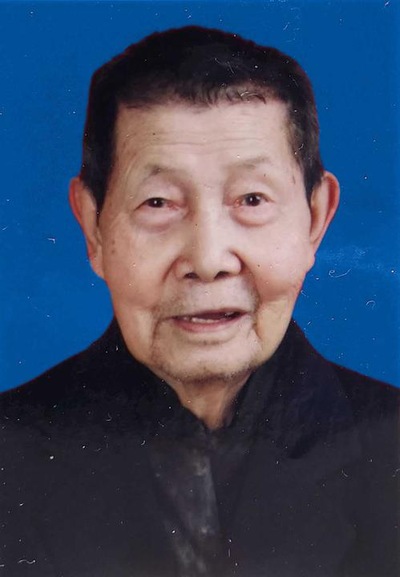 Mr. Wang Hongzhang, 87, died on January 21, 2019.
In 2008, Mr. Wang, then 76, was sentenced to five years for his faith. He was subjected to various forms of torture, including being beaten on his buttocks with a mop handle in Shandong Prison.
Mr. Wang was released on medical parole in 2012 after he developed heart palpitations and in critical condition. Citing his imprisonment, his company suspended his pension from 2014 to 2016 and only gave him a minimum subsistence in the last two years.
Having to take care of his mentally ill adult daughter by himself and struggling to make ends meet, Mr. Wang lived in poverty and despair after his release from prison. When a friend visited him on January 21, 2019, it was dismal in his home. The friend left some food and tried to cheer him up. That afternoon, Mr. Wang was found dead. He was 87.
Elderly Doctor Dies after 20 Years of Police Harassment for His Faith in Falun Gong
Mr. Wang Lishan, a retired doctor in Morin Dawa Daur Autonomous Banner, Inner Mongolia, passed away on January 17, 2019, after suffering from twenty years of police harassment for his faith in Falun Gong. He was 84.
Mr. Wang began practicing Falun Gong in August 1996. He was president of the People's Hospital in Morin Dawa Daur Autonomous Banner. After he retired, he opened his own clinic and often provided free medicine and medical treatment for patients who couldn't afford to go to the hospital.
Two months before the communist regime launched the national campaign against Falun Gong, the police ransacked Mr. Wang's home twice and confiscated his Falun Gong-related materials. Practitioners who frequented the exercise site that Mr. Wang and his wife Ms. Zhu Guilan set up at their home, were harassed multiple times by the police and also threatened not to do the practice anymore.
Mr. Wang's last arrest happened on July 27, 2017, when he and his wife were studying Falun Gong teachings at their home with three practitioners. Mr. Wang, then 82, and his wife, 80, were released on bail hours later, while their guests were kept in custody for further detention.
Ms. Zhu was taken back into custody on November 24, 2017, while their two sons were both harassed by the police.
During July and August 2018, the police harassed the elderly couple at home in the middle of the night. Mr. Wang's health declined quickly in late 2018 and he passed away five months following the police's latest harassment.
Researcher Dies after Ongoing Police Harassment Following Imprisonment for His Faith in Falun Gong
Mr. Wang Guanghui of Hefei City, Anhui Province, was arrested on March 15, 2014, for sending text messages about Falun Gong. After he was sentenced to three years in prison, he tried to appeal against the verdict, but the Hefei City Intermediate Court upheld his prison sentence without holding a hearing.
The Anhui Academy of Social Sciences, where Mr. Wang worked as a researcher, fired him not long after he was sent to Suzhou Prison.
Mr. Wang was released on March 14, 2017. That day, Wang Xia and another local government official showed up outside the prison and attempted to take him away. Mr. Wang's family strongly resisted the attempt and was able to bring him home.
The local police and officials kept close watch on him after he returned home. His health started to deteriorate and the frequent harassment from the authorities intensified the pressure he was facing. Mr. Wang died on January 19, 2019.
Retired Military Officer Dies Less Than Three Years After Wife's Passing—Both Abused in Prison for Practicing Falun Gong
Two and a half years after a resident of Dalian City, Liaoning Province passed away resulting from the persecution of Falun Gong, her husband also died after being persecuted for their shared faith.
Both the late Mr. Zhu Benfu, a retired military officer, and Ms. Sun Jingmei were repeatedly arrested in the early years of the persecution. They were forced to move from place to place between 2002 and 2005 to avoid the persecution. Shortly after they fled home in 2002, the police found out that a local Falun Gong practitioner was taking care of their daughter. The police broke into that practitioner's home and arrested her as well. The couple's daughter, then 13, was so traumatized that she had a mental collapse.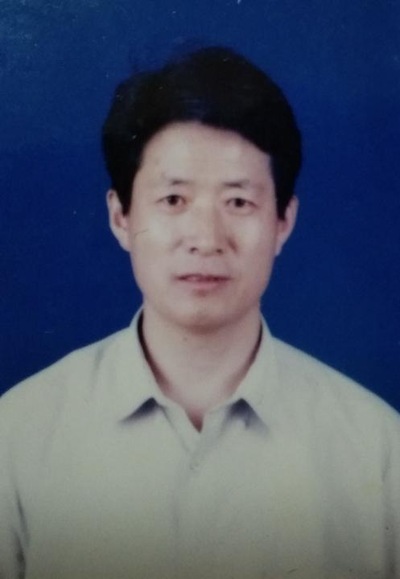 Mr. Zhu Benfu died on October 28, 2019.
Mr. Zhu and Ms. Sun were both sentenced to seven years in prison in 2006 for working with other practitioners to tap into a local TV station to broadcast video programs exposing the persecution. They were tortured non-stop while imprisoned.
Mr. Zhu and Ms. Sun filed criminal complaints against Jiang Zemin, the former head of the communist regime, on June 15, 2015, for ordering the persecution of Falun Gong in 1999.
The police constantly harassed the couple. Mental pressure from police intimidation continued to consume their health.
Two years later, Ms. Sun passed away on April 16, 2017. She was 61.
In early 2019, Mr. Zhu applied for retirement benefits after he reached 60, only to be told that his 31-year record of working in the military had been wiped out from the retirement system and that he wasn't entitled to any benefits.
The financial devastation left Mr. Zhu in deep distress. Following another police harassment in August 2019, his health quickly deteriorated in two months and he experienced multiple internal organ failures. He passed away on October 28, 2019, leaving behind his elderly parents and daughter.
Henan Businessman Develops Throat Cancer While Imprisoned for His Faith, Dies Months After Release on Medical Parole
Mr. Zheng Xianjin, a former businessman in Huaiyang City, Henan Province, developed throat cancer after being abused while imprisoned for his faith in Falun Gong. He passed away less than a year after he was released on medical parole. He was 57.
Because of refusing to give up his faith, Mr. Zheng was repeatedly arrested over the past 20 years and spent nearly 13 years behind bars, including one labor camp term and two prison terms.
Mr. Zheng and his wife, Ms. Wang Haomei, were last arrested in July 2016 and both sentenced to five years in prison.
Mr. Zheng was ordered to serve time at Xinmi Prison, where his health declined quickly and he couldn't eat as a result. He received liquid food through a feeding tube. He developed throat cancer after undergoing a tracheotomy at the prison hospital. He was released on medical parole towards the end of 2018.
As most of his savings and personal assets were confiscated during numerous police raids in the persecution, he couldn't afford the medical treatment and struggled to care for himself at home alone.
His wife is still serving time at Xinxiang Women's Prison and could not be with him when he passed away on August 11, 2019.
Sentenced to Prison
Doctor Couple Sentenced to Prison for Distributing Calendars about Their Shared Faith
A couple from Qinhuangdao City, Hebei Province, was sentenced to prison on August 27, 2019, for handing out calendars with information about Falun Gong.
Mr. Li Yanchun, 66, a retired hospital president, was sentenced to 7.5 years with a 20,000-yuan fine. His wife, Ms. Pei Yuxian, also 66, an award-winning oncologist, received four years and a 5,000-yuan fine. The couple said they will appeal the verdict.
The two were arrested on November 25, 2018, after being reported for handing out calendars with information about Falun Gong. The police interrogated them for over six hours.
The officers later took the couple to their home and ransacked their residence. When Mr. Li resisted, the officers slapped him in the face, causing his mouth to bleed, and forced him to kneel down with his hands cuffed behind his back.
Mr. Li was released on bail due to high blood pressure after 20 hours of detention, but Ms. Pei was taken to the Qinhuangdao City Detention Center.
They appeared in the Changli County Court on May 31, 2019. Their Falun Gong books, computer, printer, and cellphone were used as "evidence" against them.
The couple's lawyer argued that his clients' possession of Falun Gong books broke no law, according to a notice issued in 2011 by the Chinese Publication Bureau that revoked the ban on Falun Gong books. When the lawyer mentioned the notice for a second time, the presiding judge threatened to remove him from the courtroom should he talk about the notice again.
79-year-old Engineer Allowed to Delay Start of Prison Sentence, Then Taken Back into Custody and Force-fed
Mr. Cao Hongru, a 79-year-old engineer from Shanghai, was arrested on December 4, 2017, for giving his neighbors calendars with information about Falun Gong.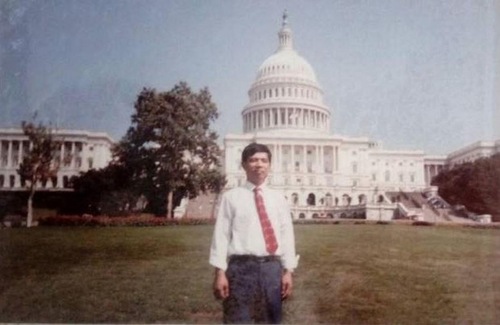 Mr. Cao Hongru during a business trip to the U.S. in 1990
Officers force-fed him after he held a hunger strike to protest the arbitrary detention. His physical condition declined quickly afterward, and he was released on bail on December 25, 2017.
Mr. Cao was ordered to appear in Fengxian District Court on June 6, 2019, and was sentenced to one year in prison and fined 2,000 yuan. The judge allowed him to postpone the start of his prison sentence as he still suffered from high blood pressure, kidney dysfunction, as well as symptoms of a stroke and brain atrophy.
The police took him back into custody three months later and force-fed him when he went on a hunger strike in protest. He was released 11 days later while on the verge of death. He is now serving time outside of prison.
For not renouncing his faith in Falun Gong, Mr. Cao has been repeatedly arrested and twice imprisoned for a total of seven years since the communist regime began the persecution in 1999.
He was beaten, forced to take unknown drugs, deprived of sleep, and forced to stand or sit on small objects with an uneven surface for long hours while detained.
Gansu Engineer Sentenced to Three Years in Prison for His Faith
Mr. Qu Tao of Xiahe County, Gannan Tibetan Autonomous Prefecture, was sentenced to three years in prison on November 15, 2019, for refusing to renounce his faith in Falun Gong.
The sentence came more than two years after he was arrested. Mr. Qu, who is currently held at Xiguoyuan No. 3 Detention Center, has since appealed the verdict.
Mr. Qu, a 46-year-old engineer in the Transportation Bureau, was arrested at home on August 31, 2017, together with his wife. A team of officers from the Domestic Security Division and the local police station had impersonated property management staff and deceived the couple into opening their door. They confiscated many personal items, including Falun Gong books, computer, cell phones, and 90,000 yuan in cash.
After Mr. Qu was taken to Chenguanying Police Station, he was hung up on a tree and beaten in his chest and stomach. He was also deprived of sleep. Mr. Qu's wife was released four days later, while Mr. Qu remained in custody.
The Domestic Security Division submitted Mr. Qu's case to the Xigu District Procuratorate, but the case was returned. The Chengguan District Procuratorate later accepted his case. A month later, Mr. Qu was indicted.
Three Retirees Secretly Sentenced to Prison for Raising Awareness of the Persecution of Their Faith
Three residents of Heze City, Shandong Province, were secretly sentenced to prison for raising awareness about the persecution of their faith, Falun Gong.
Ms. Chen Yuhua, a retired businesswoman in her 70s, was sentenced to 4 years. Ms. Cheng Panyun, also in her 70s, is a retired prosecutor, and she was given 3.5 years. Ms. Li Zhenhuan, 66, a retired TV station manager, received 3 years.
The three women were arrested on March 29, 2018, after police noticed them distributing Falun Gong materials in the countryside.
Officers ransacked their homes in the afternoon. Ms. Li's computer, Falun Gong books, and related materials were confiscated. The police also took away her husband's 10,000 yuan in cash. When he argued that it was his own money, the police began to accuse him of illegal fundraising.
The three practitioners were convicted by Juancheng County Court after being held for one year at Heze City Detention Center. They have begun to serve time at Jinan City Women's Prison.
Prior to the latest arrest, Ms. Chen was arrested several times and given two labor camp terms. An officer once deceived her by saying that her mother fell on the street and then arrested her when she rushed out to see her mother.
She was arrested on October 14, 2007, while taking care of her bedridden husband. She was then sentenced to prison and suffered a lumbar fracture after being tortured at Shangdong Women's Prison.
Guangzhou Professor Sentenced to Prison for Posting Information on Social Media about His Persecuted Faith
Mr. Zeng Hao, 45, a business professor at Tianhe College of Guangdong Polytechnic Normal University, was sentenced to three and a half years in prison and given a 10,000-yuan fine on January 29, 2019, for posting information about Falun Gong on social media. His lawyer and family weren't informed of the sentencing hearing.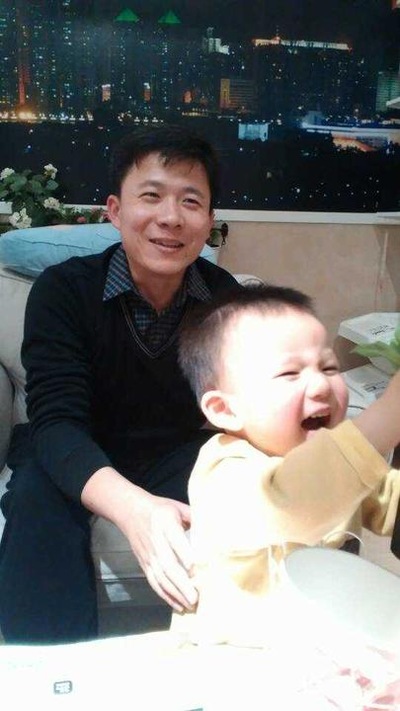 Mr. Zeng and his son
Mr. Zeng was arrested on August 10, 2017, after the police found that he had shared information about the persecution of Falun Gong on the QQ platform between October 2014 and January 2017. The police monitored him for a period of time before arresting him.
His parents, both in their late 70s, sought updates on his case at the police station, procuratorate, and court, but they were given the run-around and denied visits to him.
Mr. Zeng appeared in court on July 27, 2018. His lawyer entered a not-guilty plea for him and argued that the videos and photos he shared on social media could not support the prosecutor's charge of "undermining law enforcement," the standard pretext used by Chinese procuratorates and courts to prosecute Falun Gong practitioners.
The lawyer also argued that the communist regime's persecution of Falun Gong lacks legal basis and that his client exercised his freedom of belief and expression to practice Falun Gong and share information with others. He demanded an acquittal for Mr. Zeng.
Mr. Zeng's father also planned to testify in his son's defense. He was surprised to see his name appear on the prosecution witness list, and he was barred from attending the hearing.
The court took the prosecutor's suggestion of a heavy sentence and handed down three and a half years to Mr. Zeng six months after the hearing.
Mr. Zeng began to practice Falun Gong in 1995 while attending college. His severe liver problem soon disappeared. Because he refused to renounce his faith after the communist regime ordered a nationwide campaign to eradicate Falun Gong in 1999, he was arrested twice and forced to live away from home for almost two years between 2001 and 2003.
Disabled While Trying to Escape from Torture Decade Ago, Former Bank Director Given Four Years for Not Giving Up Her Persecuted Faith
Ms. Wan Yonghong, a former director at the Industrial and Commercial Bank, was taken to Shijiazhuang Women's Prison on June 18, 2019, to serve a four-year term for not renouncing her faith in Falun Gong.
Ms. Wan, a resident of Qian'an City, Hebei Province, was arrested on December 15, 2015. She was held at Tangshan City No.1 Detention Center for more than three years before being sentenced to prison and fined 8,000 yuan by Qian'an Court on March 19, 2019.
She appealed the verdict to Tangshan City Intermediate Court, which upheld the sentence on June 6 without a hearing.
During the time Ms. Wan was held in the detention center, her father, in his 80s, suffered from declining health with tremendous mental distress worrying about her. He passed away on May 31, 2017. Ms. Wan wasn't allowed to see her father before his death.
Ms. Wan had been repeatedly arrested and detained for holding firm to her faith in the past two decades.
She sustained irreversible spine and leg injuries in 2007 while trying to escape police detention from a fourth-floor window. She has two metal plates in her back and leg, and her left leg remains numb. She cannot squat and has trouble maintaining her balance while walking.
Ms. Wan spent more than 70,000 yuan to treat her injuries, but neither the police nor her employer covered any of her medical expenses. In addition, under pressure from the local 610 Office, her employer also suspended her salary, pension, and other benefits.
Award-winning Teacher Sentenced to Four Years for Speaking Up for Her Faith
An award-winning teacher in Beijing and mother of a Canadian resident was sentenced to a four-year prison term for distributing calendars with information about Falun Gong, one week after she appeared in the Shijingshan District Court on August 16, 2019. She is currently detained in Beijing Women's Prison and her family is preparing to file an appeal for her.
Ms. Chen Yan, 51, a chemistry teacher at Beijing No. 9 Middle School, was arrested on December 3, 2018. Her case has received widespread attention in and outside of China.
After hearing about Ms. Chen's arrest, many of her former students called the Shijingshan District Procuratorate and demanded her release.
On the other side of the globe, her daughter, Karen, who currently resides in Montreal, Canada, took to the streets to call for more international support to secure her mother's release.
At the same time, Amnesty International initiated a campaign to rescue Ms. Chen. They urged people to contact Wang Chunfeng, the prosecutor in charge of Ms. Chen's case, and Cui Tiankai, the Chinese Ambassador to the United States.
Many Canadians who heard about her case wrote letters to the prosecutor and some posted information about Ms. Chen's case on social media.
In response to the global rescue efforts, the prosecutor said that they would release her if she wrote a statement to renounce Falun Gong. Ms. Chen refused to betray her faith.
After Two Prison Terms of Seven Years, Former HR Director Sentenced to Ten Years in Prison for Mailing Letters about Falun Gong
Mr. Luan Ning, 60, a former director at the Ningxia Labor and Human Resource Center, was sentenced to ten years of imprisonment and fined 100,000 yuan. The verdict was announced on April 16, 2019, after a hearing held on February 14.
In February 2017, Mr. Luan was targeted after being reported for mailing letters with information about Falun Gong. The police followed and monitored him for a few months before arresting him on August 27, 2017.
Mr. Luan was subsequently charged with "subverting state power," a standard pretext often levied against human rights activists and Falun Gong practitioners by the Chinese communist regime. His lawyer argued that the "evidence" provided was fabricated.
This is not the first time that Mr. Luan has been imprisoned for practicing Falun Gong. He was previously sentenced to prison two times for three-year and four-year term, respectively.
76-Year-Old Radiology Expert Sentenced to Prison for Receiving Falun Gong Practitioners at Her Home
Ms. Li Xiuru, 76, an assistant director of the radiology department at Dongzhimen Hospital before her retirement, was sentenced to one year and eight months on July 19, 2019, for having three Falun Gong practitioners at her home.
Ms. Li's sentence came two years after she was arrested on April 12, 2017, together with the three practitioners. The police ransacked the home of Ms. Li, a resident of Beijing.
She was taken to Dongcheng Detention Center the next day and was released on bail two days later. Her case was sent to the Dongcheng Procuratorate on August 3, 2017.
In January 2018, Ms. Li Xiuru was taken from her home and driven to the local police station. She was met by two Dongcheng District Court officers and shown a statement of the charges against her. Ms. Li was ordered to sign the statement and informed that a court date would be scheduled.
Ms. Li received her notice of indictment in March 2018. When she went to the court, she was detained and immediately sent to the detention center. She was subsequently sentenced by the Dongcheng District Court. She is currently held at the Dongcheng Detention Center.
Prior to her latest arrest, Ms. Li was detained in January 2017 and August 2016 for talking to people about Falun Gong and the persecution.
Related report:Senior Citizen Facing Trial for Practicing Falun Gong
Arrests and Harassment
After 10 Years of Imprisonment, Gansu Man Proficient in Four Languages Arrested Again and Facing Trial for His Faith
Mr. Han Xu, a Lanzhou City, Gansu Province resident, has been detained for six months for practicing Falun Gong. He was scheduled to appear in Chengguan Court on November 14, 2019, but the judge canceled the hearing a few days before the scheduled time without providing a reason. He is currently held at Lanzhou City No.3 Detention Center.
Mr. Han used to work at the commercial department of Gansu Province Carpet Import and Export Corporation. He is proficient in four languages. For refusing to give up Falun Gong, he was once imprisoned for ten years. His workplace fired him, and his wife also divorced him.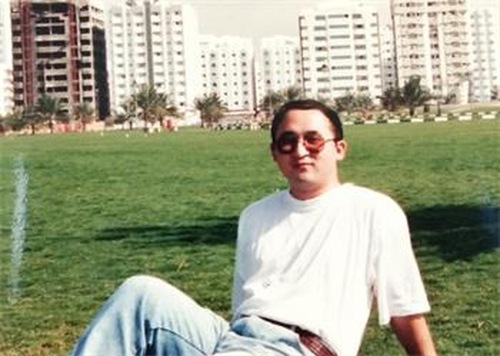 Mr. Han Xu
Mr. Han, 53, was arrested on May 29, 2019, after being reported for passing out informational materials about Falun Gong. The Chengguan Procuratorate approved his arrest on June 26, 2019.
On July 31, the local police brought Mr. Han back home, ordered a locksmith to unlock his door, and installed a new lock. The police stayed at his home for about one hour. One the next day, they informed Mr. Han's family to go to the local police station to get the new key.
Mr. Han's family filed complaints against the police for breaking into their private residence. A person familiar with the case told them that Mr. Han was framed by a plainclothes officer who deceived Mr. Han into giving him some Falun Gong materials and secretly recorded him with his cellphone.
After Mr. Han was indicted, his family called Liu Baosen, the Chengguan Court judge in charge of his case. Liu hung up the phone and refused to talk to them.
Judge Liu also refused to allow one of Mr. Han's lawyers to review his case documents. "Why do you represent such cases? The [Falun Gong case] is definitely illegal and we will for sure sentence him." he said to the lawyer.
Retired Medical Professor Arrested for Reading Falun Gong Books in a Private Home
Ms. Tang Xuzhen, a retired professor in Luzhou City, Sichuan Province, was arrested on October 1, 2019, while reading Falun Gong books in a private home with five Falun Gong practitioners. She has since been released.
Ms. Tang was an Associate Professor of Anatomical Pathology at Southwest Medical University. In spite of her medical expertise, she had more than 10 chronic illnesses, ranging from fungal gastritis to hepatitis, cholecystitis, and nephritis. In 1996, she was also diagnosed with nasopharyngeal cancer, making it difficult for her to swallow or eat.
Frustrated and disappointed, Ms. Tang lost all hope. Then she heard about Falun Gong in April 1996 and began to practice it. Within three days, she lost about 600 milliliters of blood. Then the bleeding in her nose stopped and the cancer was cured. Not long after that, her other ailments also miraculously disappeared.
Besides being restored to good health, Ms. Tang discovered that the principles of Truthfulness-Compassion-Forbearance made her more open-minded, sincere, and kind. To help patients from remote regions get their test results more quickly, she often worked overtime without additional pay. Her dedication and expertise earned her the respect of specialists, medical staff members, and patients. Even after she retired, her employer hired her back.
Practicing Falun Gong has also benefited her family. Her husband, who had tuberculosis, skin disease, and hepatitis B, was cured. Having witnessed the miracles of Falun Gong, Ms. Tang refused to renounce her faith in the practice and persisted in telling people about her experience, despite being persecuted.
Associate Professor of Biology Arrested, Current Whereabouts Unknown
Dr. Chen Xinwen, an associate professor of biology at Yunnan University, was reported in June 2019 for telling people about the persecution of Falun Gong on the street. He was arrested and detained for 15 days.
Dr. Chen, 53, was once again arrested in July 2019. His family was not informed of his whereabouts after his arrest. They learned that he might be facing trial in December.
Prior to the arrests in 2019, Dr. Chen was reported by his students when he told them about Falun Gong on October 20, 2016. He was detained for 15 days from November 8 to 23, 2016. The school subsequently fired him on July 12, 2017.
Former College Professor Arrested for the Third Time for His Faith in Falun Gong
Mr. Yu Chunsheng, a resident of Shenyang City, Liaoning Province, was arrested at a local train station on June 19, 2019, after the police scanned his ID at the security checkpoint and found that he is a Falun Gong practitioner.
Mr. Yu, 61, was transferred to a detention facility of Shenyang Railroad Police Station that evening and has since been denied family visits.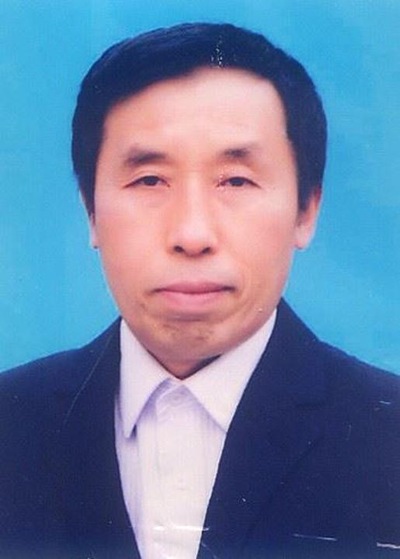 Mr. Yu Chunsheng
This is the third time the former mechanical engineering professor and department dean at Shenyang Institute of Technology was arrested for not renouncing his faith in Falun Gong.
Mr. Yu was removed from the dean position shortly after the onset of the persecution in 1999.
He was first arrested in December 2000 after police officers broke into his home and confiscated his computer and Falun Gong-related materials. The police interrogated him for more than 30 hours without letting him sleep. He was then transferred to Shenyang City Detention Center and held there until April 29, 2001. His wife, Ms. Xiao Yanbing, was also detained 15 days for practicing Falun Gong.
When Mr. Yu returned to school in May 2001, he was told that he was no longer allowed to teach.
Mr. Yu and his wife were arrested again eight months later on December 14, 2001. They were detained incommunicado at Zhangshi Forced Labor Camp and subjected to intensive brainwashing aimed at forcing them to renounce Falun Gong.
Ship Construction Engineer Arrested a Seventh Time for His Faith
Mr. Wang Hao, a resident of Wuhan City, Hubei Province, went to Lichuan City, a mountainous summer destination in the same province, in mid-July 2019. He was scheduled to come back home on August 31, only to be arrested on August 29, for his faith in Falun Gong.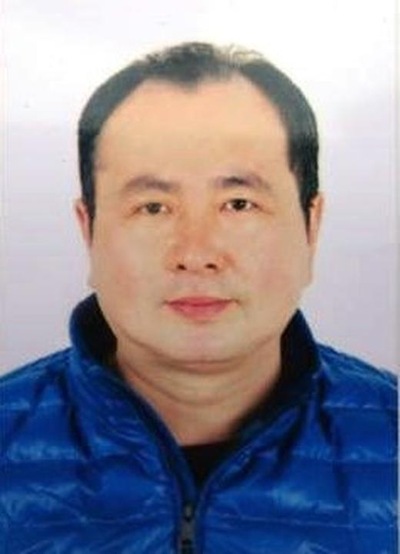 Mr. Wang Hao
Mr. Wang, 46, was a former employee at the Wuhan City No. 709 Institute of the Seventh Institute of the China Shipbuilding Industry Corporation in Wuhan City, known locally as just the No. 709 Institute. This is the seventh time that he has been arrested for his faith. He served two terms of forced labor for a total of three years between 2002 and 2007 and was subjected to relentless torture, aimed at forcing him to renounce his faith.
He has been struggling with declining health in the past 12 years and suffers from frequent chest pain, headache and edema.
Mr. Wang's health further deteriorated in 2019, and he was bedridden for the first half of the year. When a heatwave hit Wuhan in July, he found himself struggling to cope with the hot weather.
His wife, Ms. Peng Qingqing, who also suffered from poor health and had trouble walking after being persecuted for practicing Falun Gong, suggested that he go to Lichuan to help with his recovery while she stayed home to help care for his ailing parents.
A police officer named Zhao Ai from Lichuan called Ms. Peng on August 30 and told her about her husband's arrest and detention at Lichuan Detention Center.
Zhao claimed that Mr. Wang talked to someone about Falun Gong in Lichuan, which triggered his arrest.
Former Deputy Mayor Arrested Twice for Her Faith in Falun Gong
Ms. Wang Xiangdian, 68, a former deputy mayor of Gongyi City, Henan Province, was arrested twice in February 2019 for telling people about the persecution of Falun Gong.
She was detained for six hours the first time around and three hours the second time. While in police custody, she had tried explaining to the police about Falun Gong.
Prior to her latest arrest, Ms. Wang was living in fear as the authorities often harassed and threatened her family.
On April 15, 2016, her daughters told her that the city's Political and Legal Affairs Committee had called to inform that she has been reported for telling people about Falun Gong. Several days later, the police informed her daughters that a document will be issued to decide on a punishment for Ms. Wang, and their jobs will be affected. The police also threatened Ms. Wang's daughters that they would arrest their mother if she were seen participating in Falun Gong activities.
On March 28, 2017, Ms. Wang was told that the Provincial Commission for Discipline Inspection wanted to speak to her. Because she knew that she had not committed a crime, she refused to go see them.
Legal Counsel of an Export Company Briefly Detained at Shanghai High-Speed Rail Station
Ms. Li Shanshan, the legal counsel of a food export company in Shangdong, traveled to Shanghai in mid-March 2019 to attend a foreign trade exhibition. She and her husband, Mr. Yu Ya'ou, were followed and monitored by the police. They were stopped by the police at the high-speed rail station, who demanded to check their ID and luggage, as they were leaving Shanghai on March 21 after the exhibition ended.
They refused and told the police that it is illegal to persecute Falun Gong. The police tried to drag the couple away, which soon attracted the attention of the onlookers at the station.
After the couple was taken to an office, an officer took out a piece of paper and told Ms. Li that she had been spreading information about Falun Gong on Minghui.org, when in fact, it was a report published on March 20, 2019, on the persecution that the couple had experienced between May-June 2018.
The couple told the police that there is no law in China that criminalizes Falun Gong. They were subsequently released that afternoon and left Shanghai.
Prior to the persecution in 2018, Mr. Yu, then a PhD student, was arrested and detained in March 2015. Because of writing the preface expressing his gratitude to Falun Gong in his PhD thesis, he was denied the right to defend his dissertation and wasn't given the degree.
Media Professional Detained Over Three Months for His Faith
Mr. Yang Xiaoming, a media professional from Tangshan City, Hebei Province, has been held for three months for his faith in Falun Gong.
Mr. Yang was seized by police at his apartment on the early morning of July 3, 2019. The police confiscated his Falun Gong related materials, computer, printer, and tens of thousands of yuan in cash.
Several other Falun Gong practitioners were arrested on the same day. It was reported that the police had been monitoring their cellphones and daily activities for at least two weeks prior to the arrests.
Mr. Yang has since been held in the Tangshan No. 1 Detention Center. The Lunan Procuratorate recently returned his case to the police for more evidence. His family subsequently hired a lawyer to represent him.
Mr. Yang's twin daughters, both high school seniors, are busy with school work to prepare for college entrance exams next year. His mother-in-law was diagnosed with cancer after his arrest.
His wife is now under tremendous pressure as she travels between Tangshan and Beijing (about 110 miles apart) to take care of her mother and daughters, while still working a full-time job.
Dance Teacher Arrested for Her Faith in Falun Gong
Ms. Di Zihui, a dance teacher in Beijing, was arrested on August 23, 2019, for her faith in Falun Gong. Her mother traveled to Beijing from their hometown in Shenyang City, Liaoning Province, after losing contact with her.
Ms. Di, 29, was reported for distributing Falun Gong-related materials. The police ransacked her home and confiscated many Falun Gong books and related materials, including her personal belongings.
Ms. Di's mom didn't know that she was arrested. She only learned from Ms. Di's roommate that she has not returned home for a long period of time and was advised to check with the police or file a missing person's report.
After making a report, she was told to go to the police station where the police told her that Ms. Di has been arrested and is currently detained at Chaoyang District Detention Center. The family has since hired a lawyer.
Retired Auditor Arrested, Husband Left Without Care After Surgery
Ms. Tian Biqing, 68, of Shenzhen City, Guangdong Province, was harassed twice in 2019 by Yuandong Residential Community personnel. She was arrested by officers from the Tongxinling Police Station on August 28, 2019, for telling them about the persecution of Falun Gong. Her husband was left without care after his surgery.
Ms. Tian, a retired auditor at a large state-owned enterprise, was officially placed under arrest by the Nanshan Procuratorate on October 3 and is being held in the Futian Detention Center.
This is not the first time that Ms. Tian has been arrested. She was arrested in 2008 when studying the teachings of Falun Gong at a private home. In 2015, Ms. Tian was harassed by the Residential Community personnel after she filed a criminal complaint against Jiang Zemin for launching the persecution of Falun Gong. When she refused to sign the guarantee statement to renounce her faith, the community staff members forced her family to sign on her behalf.
Once Incarcerated for Nine Years, Former Senior Police Officer Arrested for Her Faith Again
Ms. Zhang Yun, 64, of Shijiazhuang City, Hubei Province, was arrested while studying the teachings of Falun Gong at the home of Ms. Chen Xianhua. Ms. Zhang is now in the Shijiazhuang No. 2 Detention Center.
Ms. Zhang was a former prison guard. She has been repeatedly persecuted for her faith since 1999. She has already been deprived of her freedom for a total of nine years and three months, including three times in forced labor camps and three times in brainwashing centers. During that time she was abused and tortured, including being injected with unknown drugs, shocked with electric batons, and beaten until she was unconscious. She has suffered hearing loss as a result of the severe abuse.
Prior to her latest arrest, Ms. Zhang served three and a half years in Hebei Women's Prison for handing out Falun Gong materials.
Beijing Fire Protection Engineer Arrested for Her Faith
Ms. Zhao Yanhu, a fire protection engineer in Beijing, has been detained for weeks for her faith in Falun Gong.
Ms. Zhao, 38, was arrested at her workplace on November 15, 2019. The police handcuffed her in front of her colleagues and took her away.
When one of her colleagues attempted to call her family to inform them of her arrest, the police shouted at the colleague, "Who are you calling? How can you make a phone call at such a serious moment?"
The police confiscated Ms. Zhao's two cellphones and a computer. They forced her to take them to her home by threatening to target her son if she didn't cooperate. It is unclear what items were confiscated from her home.
Ms. Zhao was sent to Shunyi Detention Center at around 10:00 p.m.
The police summoned her husband to the local police station the next day and held him there for two hours. Ms. Zhao's mother went to the police station on the same day to seek her release and the police said that they arrested Ms. Zhao because she was seen on a surveillance camera distributing informational materials about Falun Gong.
Related reports:
Minghui Report: Nearly 10,000 Falun Gong Practitioners Arrested and Harassed in 2019
774 Falun Gong Practitioners in China Sentenced for Their Faith in 2019
Minghui Report: 96 Falun Gong Practitioners Confirmed to Have Died in 2019 As a Result of Persecution (Graphic Photo)
Related report in Chinese: