Recovering from Incurable Hepatitis (Part 1) – Stories about Falun Dafa's Healing Power
(Minghui.org) According to data from the World Health Organization (WHO), there are about 300 million people around the world suffering from hepatitis B. Among them, about 80 million live in China.
Hepatitis can be classified as types A, B, C, D, and E. Type B is the most common and it can also progress to liver cirrhosis or liver cancer. About 80% of liver cancer cases in China are caused by hepatitis B. While there is no medical treatment available to completely cure hepatitis, some patients have seen their symptoms completely gone after beginning to practice Falun Dafa. Below are some examples. 
Instructor at an Armed Police Academy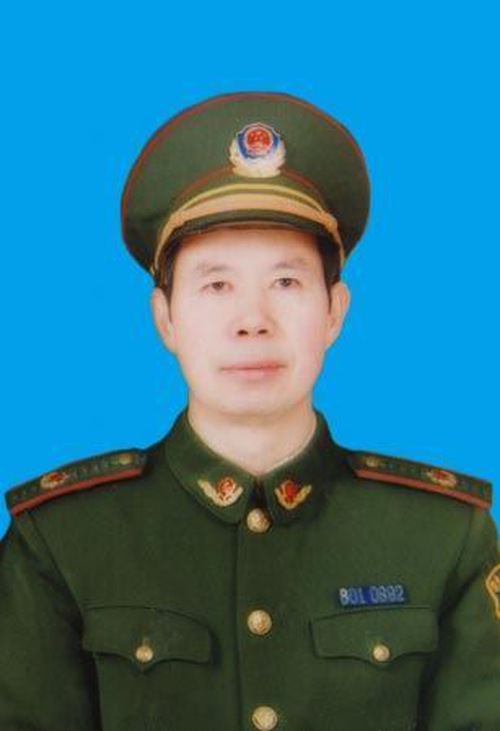 Mr. Zhang Qiping
Mr. Zhang Qiping was an instructor of the Department of Management at Langfang Armed Police Academy (currently known as Chinese People's Police University) in Hebei Province. He had the rank of deputy league. 
He was diagnosed with chronic hepatitis B in 1988, and a follow-up examination at the 310 Military Hospital in 1989 showed he had liver cirrhosis. As a result, Mr. Zhang was forced to take sick leave for more than eight years. During that time, he had to take medication every day, see doctors every month, and be hospitalized every year. Despite the excellent medical care rendered to him, his condition worsened over time. 
Mr. Zhang began to practice Falun Dafa on October 4, 1996. Soon afterward, he was able to eat and sleep well and he was full of energy again. Although without spending a penny, his illness was healed and he was healthier than ever. "I thought I might become a widow this life," his wife said, "I'm glad you're back!"
Mr. Zhang was later arrested, detained, and demoted by his employer because of his belief in Falun Dafa. Later on, he was forced to retire from the military. 
Film and Television Actress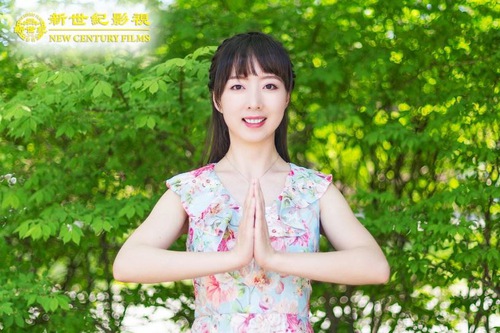 Ms. Feng Juan is an actress from New Century Films.
Ms. Feng Juan who was born in Lanzhou City, Gansu Province, was diagnosed with chronic hepatitis B at age five. This news dealt a heavy blow to the little girl and her parents. 
They started a long journey of seeking medical treatment. They tried Western medicine, traditional Chinese medicine, and even fortune tellers. Whenever there was new medication available to treat hepatitis, they would give it a try. This went on for about five years and the family depleted most of their savings, however, Ms. Feng's condition did not improve. 
When it was time for Ms. Feng to start middle school, the school overheard her hepatitis B diagnosis. To prevent her from infecting others, the school asked that she go on medical leave for a year. "It was so devastating that I felt that my world was collapsing..." she recalled. 
Out of despair, her mother took her for another examination. Since she got the illness at a young age and the treatments received over the years were not effective, a medical expert concluded that she would eventually have liver cancer and would not live beyond 20. 
"I felt like I was being sentenced to the death penalty, which would be executed when I reached 20," Ms. Feng said, "I also gave up on all treatments and just let it be." Her temper got worse and she also experienced memory loss. 
She did not die at 20 and was fortunate to start practicing Falun Dafa at 22. Her character improved and so did her memory. After getting married, she and her husband moved to Canada in 2016. Ms. Feng soon found herself pregnant. Because of her medical history and the contagious nature of the hepatitis B virus, she worried the disease would be passed down to her baby. 
"To my surprise, after the baby was born, all test results were good. The doctor said he was a super healthy baby!" Ms. Feng recalled, "My test results were also great. It was not until then did I realize that my hepatitis had disappeared in those four years of cultivation."
"I am so thankful to Falun Dafa and its founder, Master Li," she added. 
Hepatitis and Cirrhosis
Mr. Zhang Guoyu 50, is a farmer in Lingcheng District, Dezhou City, Shandong Province. In September 2012, both of his legs became severely swollen and he was diagnosed with hepatitis in the district hospital. A follow-up examination at Dezhou Hospital showed he had cirrhosis with ascites. His treatments failed to improve his condition. While his stomach was bloated like that of a heavily pregnant woman, he was emaciated. After being transferred to the Liver Diseases Department of Jinan Infectious Disease Hospital, he received additional treatment but he did not improve. 
Mr. Zhang was then brought back home. One month later, he experienced drowsiness and then fell into a coma. He was on the verge of death. His family took him to the district hospital for emergency rescue. That evening, they also prepared a shroud and coffin for him. 
One of his relatives is a Falun Dafa practitioner. Upon learning of his health struggle, she told his family to recite the phrases of "Falun Dafa is good" and "Truthfulness-Compassion-Forbearance is good" next to his ear. The next morning, Mr. Zhang miraculously regained consciousness, which surprised the doctor. Gradually, his protein level also improved. 
Impressed by the changes, Mr. Zhang stopped the expensive treatment that he could no longer afford and returned home to practice Falun Dafa. Like other practitioners, he also started to follow the principles of Truthfulness-Compassion-Forbearance to be a better citizen. Two months later, he was able to do the exercises and his bloated stomach returned to normal. Later on, he was able to walk around and work as a healthy person. 
Eighteen-Year Hepatitis Healed in Two Days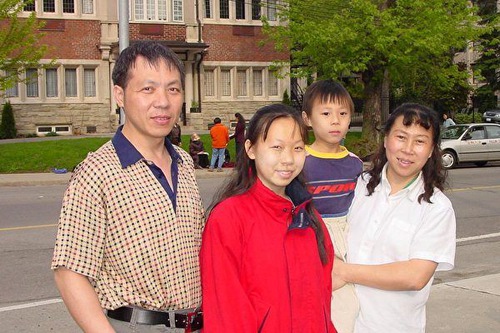 Ms. Mao Fengying (right), her husband Mr. Ye Tonghui (left), and their two children. The picture was taken in Toronto in 2003.
Ms. Mao Fengying was a nurse at the First Affiliated Hospital of Lanzhou Medical College in Gansu Province. In 1978, when she was 20, she felt bloating in her stomach, accompanied by fatigue and a dry mouth with no saliva. She also sweat profusely during sleep, often soaking her pillow and blanket. 
She was diagnosed with cirrhosis. To make things worse, what she had was Type C chronic active cirrhosis, the most incurable type of hepatitis. 
Ms. Mao cried every day and her family was also worried. They visited the best hospitals in Gansu Province and could not find help. In the end, they went to Beijing and found a doctor who was a descendant of an imperial physician. As an expert in hepatitis, the doctor was one of the top physicians in China and his patients included high-ranking officials. Although the doctor only treated 20 patients a week, Ms. Mao was fortunate to get an appointment with him. It was incurable, concluded the doctor. 
The family did not give up. They sought folk remedies and visited temples for help. Once after a routine examination in 1996, Ms. Mao did not even dare to look at the frightening results. 
"Can I live for another six months?" she asked the attending physician, crying. 
"You can probably live for another year," the doctor consoled her. 
Ms. Mao collapsed and she did not know how she got home. 
A neighbor recommended Falun Dafa to her on July 21, 1996. She joined the group exercises the next morning and began to read Zhuan Falun upon returning home. When reading the book, she surprisingly found her mouth having saliva again. It was so sweet, she thought. Moreover, the chronic stomach pain was also gone. When sleeping at night, she felt warm, but there was no sweating. 
"I was shocked – how could a book have such an extraordinary effect!" Ms. Mao recalled, "The hepatitis C that bothered me for 18 years disappeared within two days." 
One week later, she went back to the hospital with good health and found the doctor who predicted she only had one year to live. She told the doctor with a smile that she had recovered from the illness.
"He looked at me without saying a word – probably thinking I had been so traumatized that I was talking nonsense. He did not dare to say anything to trigger me and left the room," Ms. Mao explained.
When she later showed the doctor the physical examination results, the doctor looked at the results line by line and could not believe his eyes.
"I could tell he was really shocked because this was a true miracle, something beyond his medical knowledge and training," she added.
As a nurse, Ms. Mao could not explain it either. But like other Falun Dafa practitioners, she is thrilled by what Falun Dafa has brought her. "There are no words that could describe my gratitude towards Falun Dafa and I highly recommend it to everyone."
(To be continued)
All content published on this website are copyrighted by Minghui.org. Minghui will produce compilations of its online content regularly and on special occasions.