Wed Aug 4 '04
"Political Shaping of Thoughts" against Falun Gong Repeatedly Ordered by Education Ministry for Teachers and Children in China's Schools.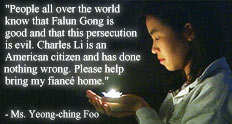 State Councilor and Former Chinese Education Minister Sued for Torture and Killing of Teachers and Students.
Aug 03, 2004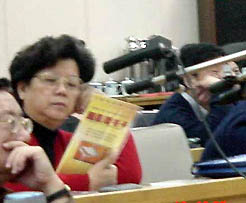 China's Former Education Minister was summoned before a Tanzanian court for a lawsuit charging her with torture and extra judicial killings.
On August 3, 2004, a preliminary judgment by a judge in Tanzania's capital, Dar Es Salaam, cleared the way for a criminal trial of Chen Zhili, China's former Minister of Education. The affidavit, brought forward by Falun Gong practitioners in Ethiopia and supported by practitioners in many other countries, charges Chen Zhili with murder and torture of Chinese teachers and students who practice Falun Gong.
Translated from the Chinese edition
The Epoch Times
Aug 04, 2004
On July 17, 2004, the Scientific and Technology Museum of Taiwan held an exhibition of human anatomy. At the exhibition, all the human bodies and organs on display were provided by the Medical Association of China. Prior to the exhibition it was alleged that some of the bodies and organs were illegally obtained from executed Chinese criminals.
~ People in China Awaken to the Truth ~
~ Accounts of Persecution ~
~ Other Community Events ~
~ People in China Awaken to the Truth ~
~ Accounts of Persecution ~
~ Voices of Support Worldwide ~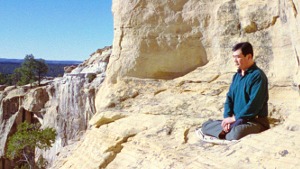 Master Li quietly watching the world from amidst the mountains after leaving New York following July 20th, 1999. (Published January 19, 2000)