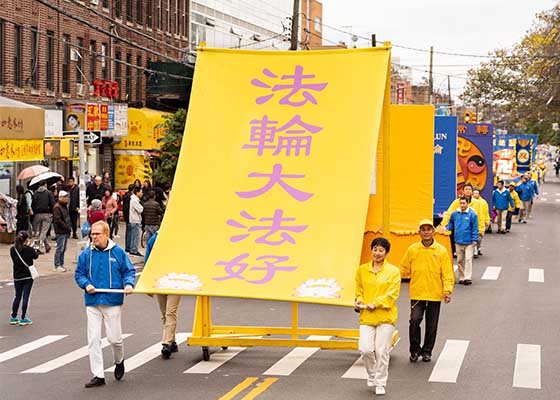 Last weekend, the Falun Dafa group put on a large-scale parade along Brooklyn's eighth avenue--one of New York city's three largest Chinese neighborhoods. Around 500 Chinese spectators quit the Chinese Communist Party during the event, condemning the regime's brutal crimes in persecuting Falun Dafa for twenty years.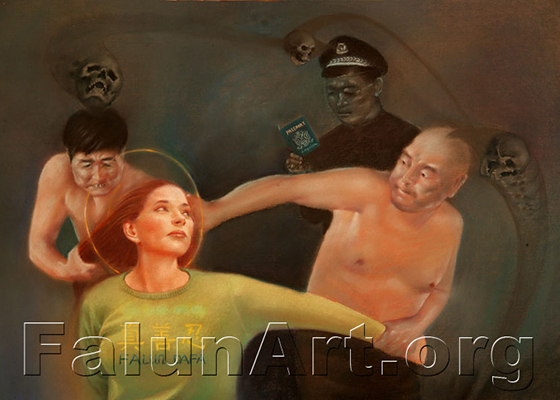 In response to the Minghui notice for practitioners to collect and submit information on perpetrators persecuting Falun Gong practitioners, this report exposes the crimes committed by Ma Baosheng, who has been very active in persecuting practitioners throughout the years. Several have lost their lives due to torture sustained at the detention center.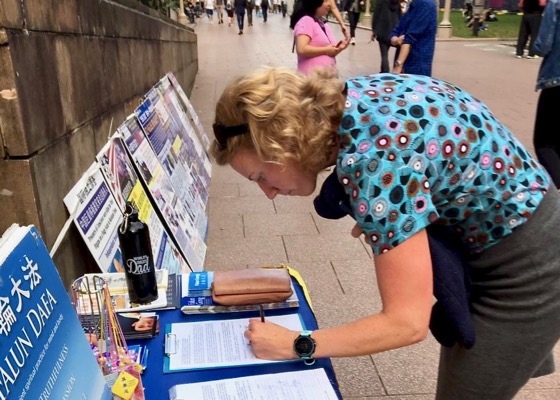 A Chinese man said that before he moved to Australia, he believed the CCP's slanderous propaganda about Falun Dafa. He also thought that practitioners were being paid to hand out information. After leaving China, he learned the truth by reading uncensored media reports and observing that practitioners were law-abiding and conscientious people. He then realized he had been misled by lies spread by the CCP.
A 78-year-old woman was traumatized after being arrested for her faith and fell ill upon returning home. The police harassed her five times over the next two months. She fell into a coma and died on October 15.
Australian practitioners held a large parade in Melbourne in association with a recent experience sharing conference. They cherished the opportunity to share the beauty of Dafa cultivation practice and to tell the world about the persecution of Falun Dafa in China.
The kind advice of a married couple who practice Falun Dafa helps their friends resolve a conflict that nearly ended their marriage.
~ Parades & Other Community Events ~
~ Accounts of Persecution ~
~ People in China Awaken to the Truth ~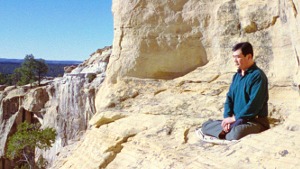 Master Li quietly watching the world from amidst the mountains after leaving New York following July 20th, 1999. (Published January 19, 2000)