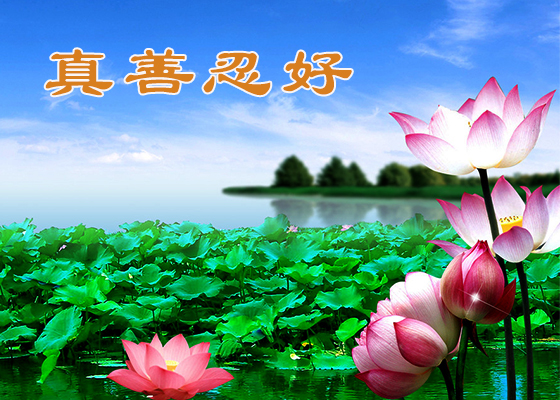 "When my husband began practicing, I was adamantly opposed because I didn't understand Falun Gong. One day at lunch, I got very angry. I kicked him several times and emptied all the bowls of food over his head. Not only did he not fight back, but he smiled and then cleaned up the mess. I often yelled at him. He never talked back. Instead, he smiled and said that Falun Gong teaches people to follow Truthfulness-Compassion-Forbearance."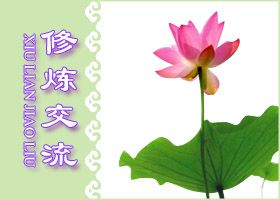 A practitioner shares understandings about issues that may arise when practitioners do not fully follow Master's words and are instead influenced by human notions. As a result, they may not be very active in doing the three things and may not be doing their best. Instead of cultivating diligently, they are focusing their energy on leading the life of an everyday person.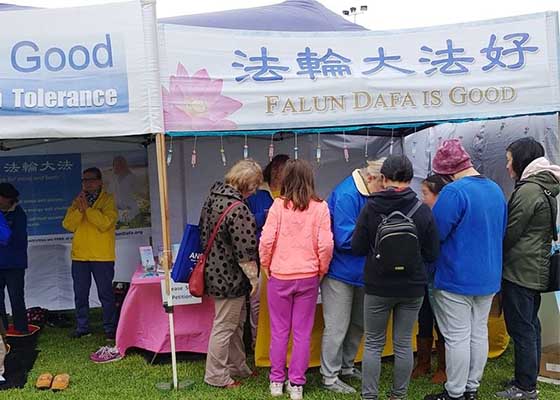 Practitioners were invited by the City Council of Whitehorse City to participate in the community event and set up a booth to talk to people about the benefits of the practice and the ongoing persecution in China. A passerby commented that if more people would follow the Falun Dafa principles, the world would become a better place.
Eight Sichuan Province Falun Gong practitioners are scheduled to appear in the Anzhou District Court on October 29, 2019, for refusing to give up practicing their faith.
The University of Toronto's student club Choose Humanity hosts the Art of Zhen, Shan, Ren Exhibtion, exposing brutal crimes in the persecution of Falun Dafa in China.
"Coming back to life from death, changing from mentally disabled to normal, and from normal to supernormal - Ren's amazing changes cannot be explained by science."
~ Accounts of Persecution ~
~ Falun Dafa's Divine Power ~
~ Parades & Other Community Events ~
~ Improving Oneself ~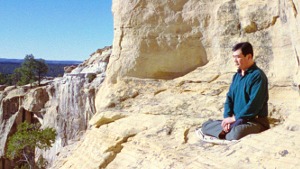 Master Li quietly watching the world from amidst the mountains after leaving New York following July 20th, 1999. (Published January 19, 2000)