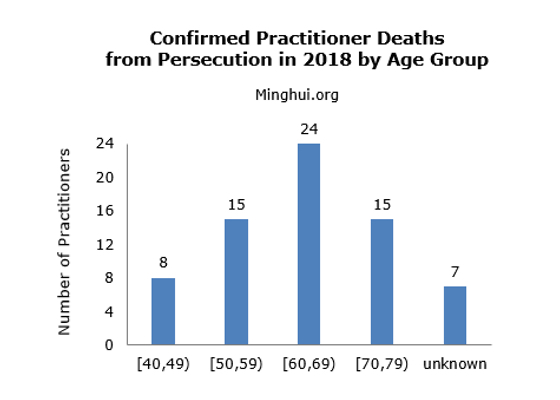 According to information compiled by Minghui.org, 69 Chinese citizens are confirmed to have died in 2018 for refusing to renounce Falun Gong. Because of the regime's information blockade, it is difficult to collect information from China about the persecution, and the actual number of deaths is likely to be much higher.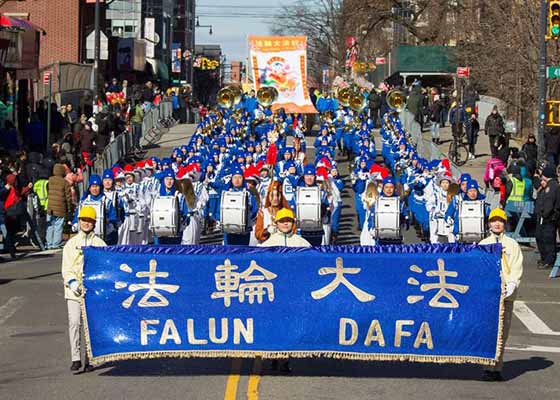 Falun Gong practitioners once again participated in the parade with the Tian Guo Marching Band, dragon dance team, flag team, and floats. One spectator commented, "Despite severe suppression by the communist party, they are able to maintain a positive attitude. I admire their confidence and their efforts--they will inspire people all over the world."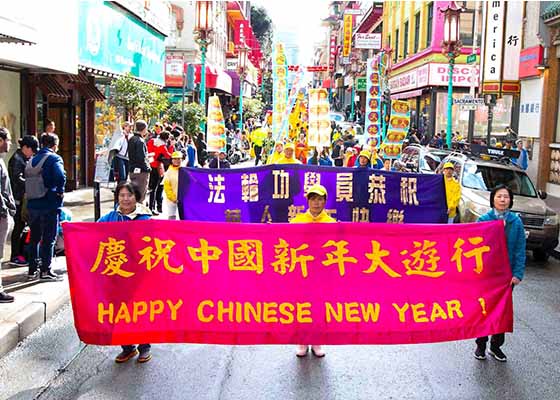 The San Francisco Falun Gong group put on a Chinese New Year parade in the city center and Chinatown last weekend. Tourists and locals were delighted to experience a timely and spirited celebration of traditional Chinese culture. "Amazing! Stunning!" were common reactions from the Chinese spectators, many of who were surprised to see Falun Gong outside the context of the persecution in China.
Audiences were profoundly moved by the beauty and message of Shen Yin Performing Arts during the company's recent tour through Japan. "I was as if suddenly awakened by the Shen Yun performance," said one audience member.
A woman found Falun Gong at a time when she was all alone and in failing health, and found her life renewed. However, she has been arrested and detained for wanting to tell others about her amazing recovery and the benefits of practicing Falun Gong.
A recent 5-day intensive Fa study in Taipei over the new year holiday helped many practitioners deepen their understanding of the teachings of Falun Gong and rekindled their enthusiasm to cultivate.
~ Accounts of Persecution ~
~ Improving Oneself ~
~ Journeys of Cultivation ~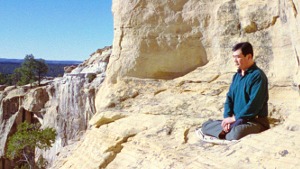 Master Li quietly watching the world from amidst the mountains after leaving New York following July 20th, 1999. (Published January 19, 2000)