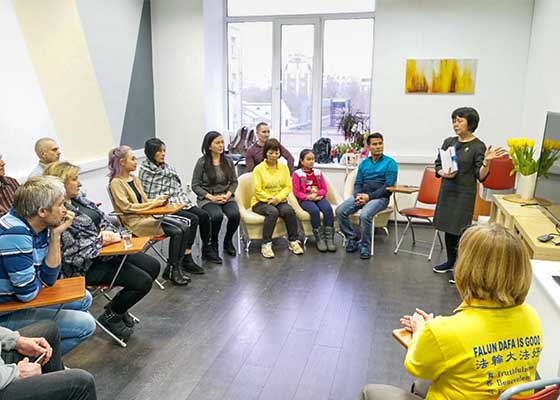 The 16 attendees watched the videos of lectures and learned the five exercises. They also learned about the ongoing persecution of the practice in China. They shared how their health and personalities improved and how they became more peaceful after learning the practice.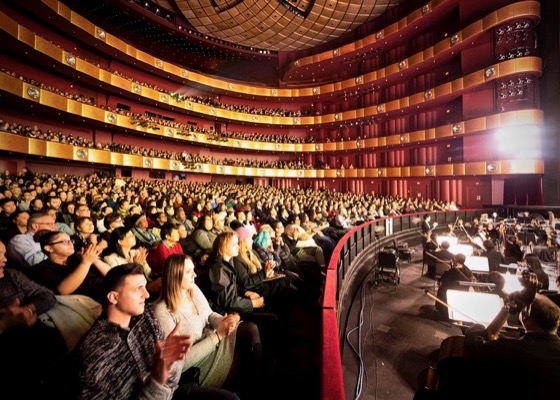 The six Shen Yun Performing Arts touring companies presented performances in the United States, Australia, and Europe during the week of March 3-10, 2019. Audience members described the performances as "Glorious and heavenly... Life-changing and hopeful." "For me, the most fantastic of all was the dancing... They are so athletic and graceful, artistic and inspired. They seem to float in the air!"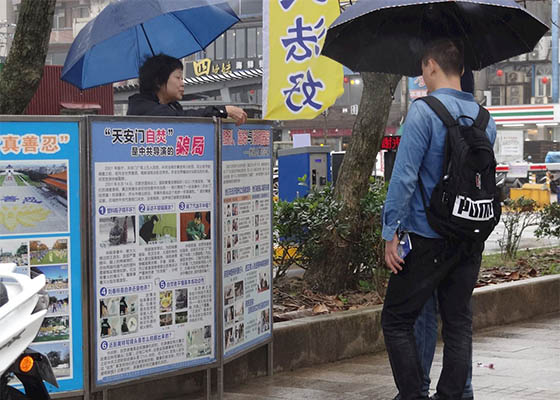 "Many Chinese tourists ask us how much we're paid to stand here and talk to people, since that's what the CCP tells them," said one of the practitioners. "I always tell them that we're volunteers and we come because we're concerned about our fellow Chinese on the mainland. The good health that comes with practicing Falun Dafa is not something that money can buy."
Practitioners held activities which included performances by the waist drum troupe, dragon dancers, fairy maidens and they also gave out paper lotus flowers and balloons with the words "Falun Dafa is good."
A practitioner's hand was stuck under a truck tire and it was thought that she would lose it. Her hand fully recovered, however, and the doctor suggested that she should write a book about her miraculous recovery.
A new practitioner's experience of how he trusted Dafa and with the help of other practitioners, overcame serious illness tribulations that could have resulted in his death.
~ Physical Torture Methods ~
~ Journeys of Cultivation ~
~ Improving Oneself ~
~ Accounts of Persecution ~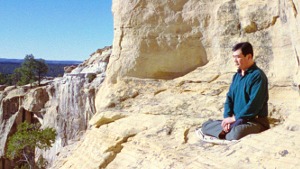 Master Li quietly watching the world from amidst the mountains after leaving New York following July 20th, 1999. (Published January 19, 2000)