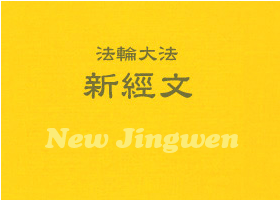 To the Dafa disciples attending the Epoch Times and NTD Experience Sharing Conference: Greetings to you all! Your companies were established when the evil was at its wildest, and you have had the greatest possible impact in providing the truth at a time when it is essential to people. You have made it through the toughest phase. You strike fear into the evil ones, while at the same time giving hope to good people everywhere.
(Team Yellow Translation)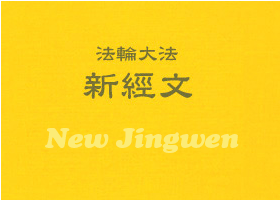 To the Dafa disciples attending the Epoch Times and New Tang Dynasty Fa conference: Greetings! You were established when the evil was at the height of its madness, you have had the biggest impact at a time when the world's people need to understand the truth, you have made it through the greatest of hardships, you have struck fear into the evil, and you have allowed the good people of the world to see hope.
(Team Blue Translation)
"Taiwan has the most practitioners besides China. The images are different every year so we can tell the world the wonderful things about Falun Dafa from different angles," said the event coordinator.
Mr. She Chengbang was once voted "Teacher of the Year," but he lost his teaching job for practicing Falun Gong. He was held in a labor camp for three years, followed by seven years of imprisonment. He died three years after being released.
Ms. Li Daqiong was able to walk again within three months of practicing Falun Gong, which also enabled her to repair her strained relationship with her mother-in-law, who despised her for birthing a girl instead of a boy. However, Ms. Li was repeatedly arrested and harassed for upholding her faith.
~ Podcasts ~
~ Organ Harvesting ~
~ Experience Sharing Conferences ~
~ Accounts of Persecution ~
~ Improving Oneself ~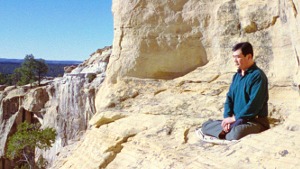 Master Li quietly watching the world from amidst the mountains after leaving New York following July 20th, 1999. (Published January 19, 2000)