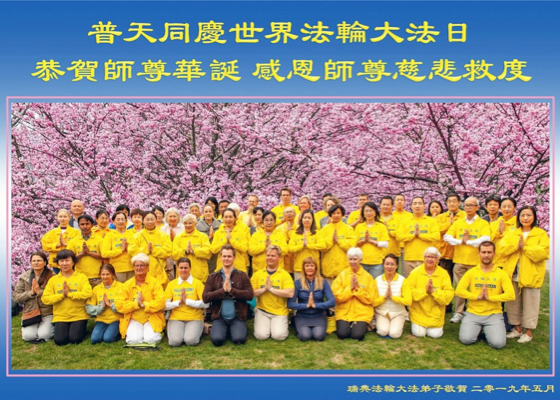 Falun Dafa, first brought to the public in China 27 years ago by Master Li Hongzhi, is now embraced by an estimated 100 million people worldwide. People of all ethnicities have enhanced their health, uplifted their heart and mind nature and improved their quality of life through practicing Falun Dafa. May 13, World Falun Dafa Day and Master Li's birthday, is a special day for Dafa practitioners everywhere.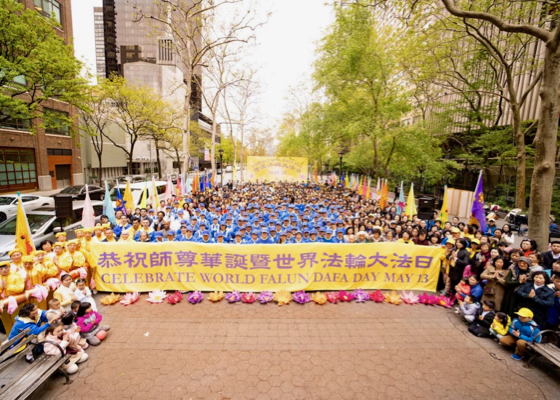 The event began with performances by the Tian Guo Marching Band followed by performances by students from the Northern Academy of the Arts. Over 130 proclamations were received from federal, state, city, and county level officials in New York honoring Falun Dafa Day. Passersby were moved by the celebration and expressed support for Falun Dafa and for an end to the persecution of the practice in China.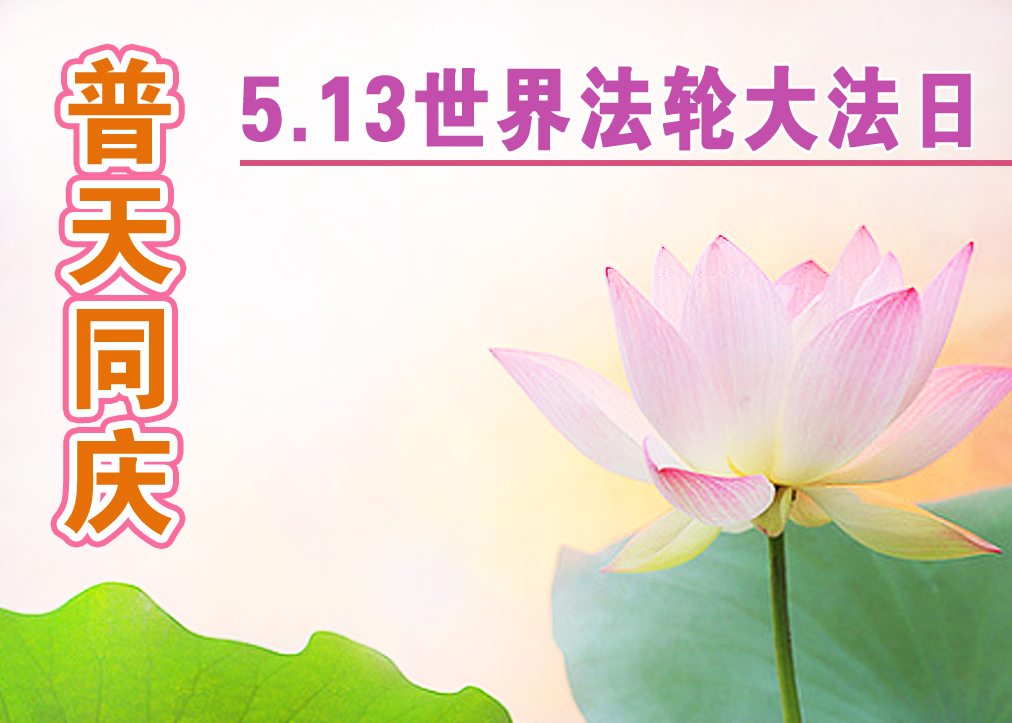 People the world over benefit physically and mentally from Falun Gong's profound teachings and gentle exercises. Here, practitioners from all walks of life in German-speaking areas of Europe share how Falun Gong has helped them overcome addiction, recover from depression, improve relationships and enjoy good health.
From Xinjiang to Guangdong, from Heilongjiang to Yunnan, Falun Dafa practitioners in 30 provinces, autonomous regions, and municipalities have sent their warmest regards to the Minghui website to celebrate the 27th anniversary of the public introduction of Falun Dafa.
World Falun Dafa Day celebrations take place throughout the month of May across the globe. Recent reports from Melbourne, San Diego, and Bangkok.
Falun Dafa practitioners from Norway gathered at the capital city of Oslo on May 4, 2019 to celebrate the 20th anniversary of World Falun Dafa Day. May 13 is also the birthday of Falun Dafa's founder, Mr. Li Hongzhi. Practitioners took the opportunity to wish Master Li a Happy Birthday and express their gratitude.
~ Dafa Day Recognition ~
~ Dafa Day Perspectives ~
~ Dafa Day Art Designs ~
~ Podcasts ~
~ Greetings ~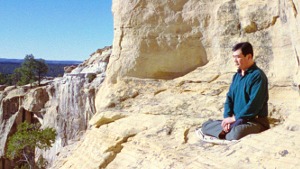 Master Li quietly watching the world from amidst the mountains after leaving New York following July 20th, 1999. (Published January 19, 2000)